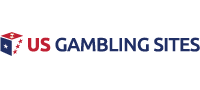 Taylor Hall Odds: Winger Could Stay in Buffalo After NHL Trade Deadline
The Buffalo Sabres are currently on a 15-game losing streak and will probably miss the playoffs for the 10th straight season. That means that Taylor Hall could be one of the most sought after names at the NHL trade deadline.
The 29-year-old winger has two goals and 15 assists in 31 games for the Sabres this season. He's set to become an unrestricted free agent at the end of the season.
Taylor Hall signed a one-year, $8 million contract with the Sabres back in October in hopes that he could command a bigger contract this offseason if he was able to light the lamp with Jack Eichel. Unfortunately, that hasn't happened much.
Now, Bovada has released odds as to where Hall could end up once the April 12 trade deadline passes. As of March 25, the likeliest option, at -200, is that Hall will remain in Buffalo for the rest of the season.
#1 US Gambling Site For 2021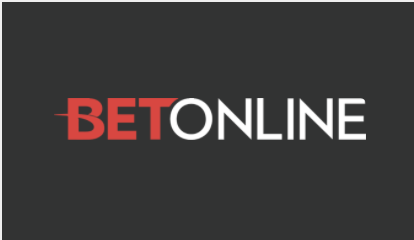 Accept Players From Every US State
Credit Card, Debit & Crypto Deposits
$3,000 New Player Welcome Bonus
Online Casino, Sportsbook & Poker
Advertisement
However, should Hall be traded in the upcoming weeks, here is the full odds list on the teams that could acquire him.
Where Will Taylor Hall Play After The 2021 NHL Trade Deadline?
Odds via Bovada as of Thursday, March 25
Buffalo Sabres -200
New York Islanders +400
Edmonton Oilers +400
Boston Bruins +500
Florida Panthers +500
Islanders, Oilers Among Top Odds for Taylor Hall
The New York Islanders and Edmonton Oilers both have equal odds (+400) of acquiring Taylor Hall before the NHL trade deadline.
For the Islanders, they could use the offensive boost. Yes, Hall only has two goals this season. But you can chalk that up to him playing on a Sabres team that's one of the worst in NHL history. He's clearly capable of playing better hockey. Meanwhile, the Islanders will be without Anders Lee for the rest of the season after having ACL surgery. His $7 million cap hit is on the long term injured reserve (LTIR), so, according to Spotrac, the Islanders have $8.9 million in cap space. That's more than enough to fit Hall in the lineup.
Should Taylor Hall end up with the Islanders, he'd also be reunited with former Oilers teammate, Jordan Eberle.
Speaking of the Oilers, odds indicate that a return to Edmonton for Hall isn't out of the question. It's been five seasons since he wore an Oilers jersey and his addition would help make the team more competitive in the North Division. To add credence to the idea, NHL reporter Chris Johnston went on the Steve Dangle Podcast back in October and said that he thinks Hall wants to return to Edmonton before his career is over.
"I think Hall wants to go back to Edmonton one day," Johnston said. "In a perfect world, I think he would've wanted to go back this year."
Could Hall End Up on the Bruins or Panthers?
At +500, the Boston Bruins and Florida Panthers have the next best odds at acquiring Taylor Hall.
The Bruins could use Hall's help. They're battling the Philadelphia Flyers and New York Rangers for the final playoff spot in the East Division. With barely over $1.3 million in cap space, the Bruins may have to get creative to acquire Hall. They may have to move a young player with a decent cap hit like Jake DeBrusk to make it work.
On the other hand, the Panthers look like they're going to be a lock for the Stanley Cup Playoffs this season. With $3.2 million in cap room, they have more space to play around with to trade for Hall. They inquired about him last season, so it's not surprising to see them back in the mix.
Related Articles