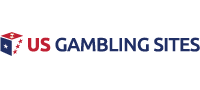 The Mystery of 5Dimes Sportsbook
Offshore sportsbook 5Dimes has reached a financial settlement with the United States Department of Justice in an effort to become a legalized operator in the nation. A federal criminal investigation began against the operator back in 2016 and to settle up with authorities, 5Dimes will now pay over $46 million.
The Costa Rica-based sportsbook stopped accepting bets from US customers in September, which spurred rumors that the company was trying to legitimize itself in the US market. Players were notified on September 25 that services would stop on September 30. Players were advised to request a withdrawal by the 25th. Funds that remained after that date will be provided via a third-party claim's administrator Epiq once a request has been made. Players have until September 30, 2021 to claim funds and after that date, the money goes to the US government.
If you are unfamiliar with the 5Dimes brand, the story of the company is quite mysterious and interesting. It involves offshore services, money laundering, a kidnapping and even alleged murder.
Origins of 5Dimes and a Kidnapping/Murder
5Dimes was created in 2011 by William Sean "Tony" Creighton. Through its years of operations, the brand was able to secure US bettors as players created accounts with the offshore sportsbook. To get around US legalities, the sportsbook allowed players to use third-party payment processors for deposits. This format hid the nature of the transaction from the authorities.

Looking for somewhere to play online? Bet Online accepts all US players and offers a $1000 real money signup bonus for casino, sports betting and poker.
Federal authorities claim the site was operating illegally and also claim that Tony was laundering money via coins and gold bullion as well as rare sports cards. As the feds suspected Tony of money laundering, an investigation began into the company in 2016.
While the investigation was taking place, the founder of 5Dimes was mysteriously kidnapped in 2018 and his body was found one year later. When the kidnapping occurred, a ransom was requested of the family to the tune of $5 million. The family did not have this kind of money on hand and they were doubtful that the threat was real.
According to the Costa Rica Judicial Investigation Agency (OIJ) $1 million in ransom was eventually paid, but Tony was never returned to his family. His body was reportedly recovered in a cemetery three hours from where he was abducted a year later,  but some still believe the remains are not Tony's and he is faking his own death.
Tony's Widow Moves Ahead with 5Dimes
When Tony was kidnapped and his body reportedly found, his widow Laura Varela eventually took over the company. She took it upon herself to meet with the US government to try and put the company in good standing to begin offering services in the states.
The 2016 investigation was initiated by the US Attorney's Office in Pennsylvania's Eastern District. Varela contacted this same office to try and resolve the matter. A settlement agreement was eventually reached based on her cooperation to solve the criminal investigation and clear the 5Dimes name.
Part of the settlement involved Varela identifying criminal assets that were associated with the company. She agreed to forfeit over $46 million in assets to the US. With the deal, Valera did not have to provide information or the identities of any 5Dimes customers.
Roughly $3.4 million in assets seized during a 2016 investigation by Homeland Security is included in the forfeiture. This investigation found that 5Dimes was allowing Amazon gift cards to be used to help bettors in the United States fund their accounts.
An additional $26 million will come from 5Dimes and Valera agreed to help collect and forfeit additional assets. An additional $2 million comes via funds that were seized by the government of Costa Rica while another $15 million comes from the company and Valera agreeing to pay and consent to forfeit additional proceeds from the website's actions.
As per the agreement, the Department of Justice will not prosecute 5Dimes or Varela in a criminal manner for any crimes committed before September 30, 2020. An exception was made for any tax violations of a criminal nature. The DOJ also promised to not pursue any legal action against the company regarding illegal gambling activity.
New Identity
5Dimes is working hard to become an established online gambling brand in the US in a legal manner. The brand has a new corporate identify in Delaware, known as 5D Americas LLC. Varela has stated she is exploring how the company might be relaunched in the US as a legal sportsbook and casino operator.
With the settlement announcement, Varela said that it had been a difficult two years for herself and her family. However, the decision is a 'pivotal turning point and a fresh start' for her and the brand. She also considers the decision a milestone for the legalization of US sports gaming.
Varela stated further that her husband's death was a tragedy, but he loved the brand and his customers. His spirit will live on as the brand begins a new chapter.
Related US Gambling Articles: