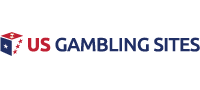 Thursday Night Football Betting Pick: Dallas Cowboys at Chicago Bears
The Dallas Cowboys and Chicago Bears both enter their Thursday night matchup at 6-6 this season, both falling short of preseason expectations. The Bears are coming off an impressive season that included the playoffs where their defense was the standard of the league. The Cowboys started this year 3-0 but have fallen off since then; they still have not posted a single win against a team with a winning record this season.
Bad Slump
The Cowboys are coming off two straight losses against the Bills and the Patriots. After the Cowboys lost to the Bills 26-15 at home on Thanksgiving Day, a lot of people speculated that head coach Jason Garrett might get fired, but while his seat is getting hotter, he remains the head coach of the Dallas Cowboys for at least one more week.
Leading the Cowboys again this season under center is Dak Prescott. Prescott is having one of the best seasons of his short NFL career with his contract due at the end of the season. He has thrown for 3,788 yards 23 touchdowns and 11 interceptions. While Prescott has had some excellent games this season, his problem has been his consistency, and things won't get any easier against the Bears defense this week.
Ezekiel Elliott has been getting the job done once again this season for the Cowboys. After a short holdout at the beginning of the year, Elliott burst onto the scene and has tallied 990 yards and seven touchdowns off 227 rushing attempts.
#1 US Gambling Site For 2020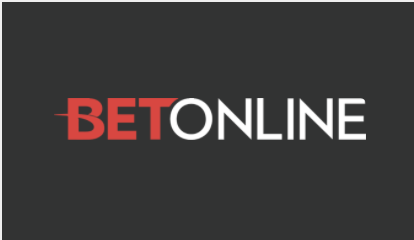 Accept Players From Every US State
Credit Card, Debit & Crypto Deposits
$3,000 New Player Welcome Bonus
Online Casino, Sportsbook & Poker
Advertisement
Prescott's leading receiver this season has been Amari Cooper. The Cowboys' top target has reeled in 64 receptions this season for 971 yards and seven touchdowns. All of the Cowboys skill players will be facing a tough challenge against the Bears defense, and it should make for an exciting matchup.
The Cowboys are currently averaging 25.8 points per game while allowing 19.7. They are also posting 443 yards of offense each week while giving up 341 yards per game.
Too Little, Too Late
While the Cowboys are coming off two straight losses, the Bears have bounced back and are currently riding a two-game winning streak, with victories over the Lions and Giants. While the Bears' defense has not been as dominant over the past two weeks, the offense has put up more points than their season average of 17.
Mitch Trubisky will be getting the start once again for Chicago in this game. To say Trubisky has had a roller-coaster of a season would be an understatement. At times he has shown the talent that got him in the Pro Bowl last season; other times, he has been benched during games and has the Bears questioning his future with the team.
Trubisky has thrown for 2,196 yards this season along with 13 touchdowns and seven interceptions. Dallas is allowing over 300 yards per game through the air this season, which could allow Trubisky to quiet some doubters on national television.
A key player to watch out for on the Bears offense this week is rookie David Montgomery. The running back has totaled 594 yards and five touchdowns this season off 172 carries. The Cowboys are allowing 106.4 yards rushing per game this year. Altogether, this could be an excellent opportunity for the Bears offense to get going.
What To Expect
Dallas is a three-point favorite in this game, but Chicago is a tough place to play this time of year. While the Cowboys have more talent at running back, Chicago has a guy that should be able to get it done at home against the Cowboys' rush defense. I'll take the Bears with the upset in this one.
Related Articles