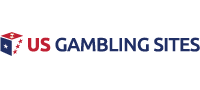 Toronto Raptors at Indiana Pacers Betting Preview
The Toronto Raptors face off against the Indiana Pacers on Friday night in the second game of a home-and-home series. When these two teams played on Wednesday night, the Raptors were able to snag a 119-118 win at home but were unable to cover the 5.5-point spread.
The Pacers are on a three-game losing streak heading into Friday night's game and will hope to get back on track at home against the Raptors. Considering the Pacers are only a half-game ahead of the Philadelphia 76ers, it's safe to say this is a must-win for Indiana.
The Raptors haven't lost a game in a month and are sitting solid at the No. 2 spot in the Eastern Conference. To strengthen that hold, they'll need to capture a win on the road against the Indiana Pacers.
With Toronto favored by 1.5 points and the over/under at 218.5, this is going to be a tough game to call. Let's look at both teams and see if we can pick a winner.
#1 US Gambling Site For 2020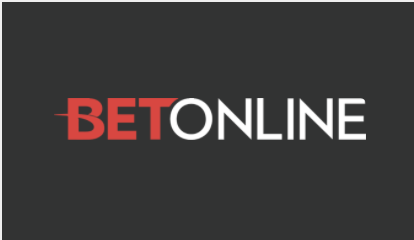 Accept Players From Every US State
Credit Card, Debit & Crypto Deposits
$3,000 New Player Welcome Bonus
Online Casino, Sportsbook & Poker
Advertisement
Indiana Desperate For Win
The Pacers have had a rough start to February, losing their first three games of the month (Knicks, Mavericks, Raptors), but each of these losses were within 10 points. With these three straight losses, the Pacers are getting dangerously close to losing their fifth-seed position to the 76ers.
The strange thing about the Pacers is that they've been shooting well from the field and playing great defense. Unfortunately, even with how great they look on a stat sheet, they haven't been able to put it all together for a win.
The good news for Indiana is they'll be hosting the Raptors this time, where they have a strong 18-7 record. Toronto also could be down a couple of centers in this game, with Marc Gasol dealing with a hamstring injury and Dewan Hernandez questionable with an ankle injury.
Against the spread, the Pacers have gone 5-5 in their last 10 games, which isn't something to have a whole lot of confidence in, but at least it isn't under .500. The trend to pay attention to in this one is that the total has gone under in nine of the Pacers last 10 games against Toronto.
Looking For A Sweep
Toronto has been playing great recently. Having not lost a game since early January, the Raptors look like they are playing playoff basketball already. For a team that doesn't necessarily have a superstar, the Raptors play as one of the best units in the NBA, and they've shown why they are right behind the Bucks in the Eastern Conference.
Pascal Siakam leads the team with 23.7 points per game, but the formula to the Raptors' win streak has been on defense. Holding teams like Philadelphia to under 100 points and a pretty favorable schedule has led to Toronto's 12-game win streak.
Coming off a close win against the Pacers, the Raptors will look to double-down and steal a win from the Pacers on the road.
In their last 12 games, the Raptors are 8-4 against the spread. Although it isn't a stellar record, it still gives some confidence. Against Indiana, however, the Raptors have a much better record, going 5-2 ATS in their last seven games against the Pacers.
Pick and Prediction
The Pacers have been struggling recently, and usually, I give the home team these close spreads, but this time I'm having a hard time trusting a team that lost by seven to the New York Knicks. Although the Pacers only lost by one to Toronto on Wednesday night, I think Raptors' preparation for this away game will be much better. I'm taking Toronto -1.5 and the under.
Related Articles