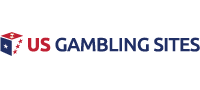 Twin River Makes Another Move
Twin River Worldwide Holdings has been extremely busy over the last calendar year, and the company recently announced its latest move. Twin River has agreed to purchase the Bally's brand from Caesars Entertainment.
Bally's used to be a huge brand in the casino industry, and Twin River is looking to bring back the popular name. According to sources, Twin River is paying Caesars $20 million for the rights to Bally's.
Caesars Entertainment will not be giving up the Bally's name entirely, as Twin River will allow the company to continue using the name at the Bally's Las Vegas Hotel and Casino. Twin River will then operate the remaining Bally's properties throughout the country.
Earlier this year, Twin River announced that it had acquired Bally's Atlantic City for $25 million. Caesars has also agreed to sell three other properties to Twin River, with the price tag coming in at $180 million combined.

Looking for somewhere to play online? Bet Online accepts all US players and offers a $1000 real money signup bonus for casino, sports betting and poker.
Twin River will be rebranding their company to use the Bally's name, and their stock ticker will be updated as well. This is all in an effort to become more popular and more recognizable in the growing and competitive casino industry.
Rhode Island is the current home to Twin River, but the group is looking to become more recognizable. Using a familiar name will open up new opportunities for the company and will attract a new group of customers.
There are currently just two properties in the United States that carry the Bally's name, but that number will grow tremendously with this new deal. It's unclear how many facilities will be renamed by Twin River, but there will likely be Bally's casinos popping up in several states.
Twin River currently operates the Hard Rock Casino in Mississippi, but the rest of its properties are not well-known. The company is also hoping to launch a Bally's Sportsbook in New Jersey at some point in 2021.
Bally's Provides Rich Gaming History
The current Bally's property on the Las Vegas strip opened in 1973, but it was originally named the MGM Grand Hotel. Bally Manufacturing purchased the property in 1986 for $594 million and Bally's brand was born.
The property has changed hands several times since 1986, and Harrah's Entertainment took ownership of the casino in 2005. It remains one of the most iconic and popular destinations on the Las Vegas Strip, but there was an uncertain future facing the property.
Eldorado Resorts took over Caesars Entertainment in June 2019, and industry experts believed that it would be the end of the Bally's operation in Las Vegas. Instead of making that decision, Eldorado was able to sell the property to Twin River, which will keep the name alive.
Bally's Park Place opened in 1979 in New Jersey, and it was annually named the best casino on the Boardwalk. That property fell on tough times in recent years though, as Caesars did not keep the facilities up to date.
Twin River Continues to Grow
Twin River has a monopoly over the casino industry in Rhode Island, but that still does not bring in a ton of revenue. The company has been scooping up properties throughout the United States, and it has positioned itself to become a major player in the industry.
At this time, Twin River operates nine properties in five states throughout the country. Through recent deals, the company will eventually have 13 properties in operation in five different states.
The current Twin River properties include two in Rhode Island, two in Mississippi, one in both Delaware and Missouri, and three locations in the state of Colorado. The company will soon operate properties in Nevada, New Jersey,  Louisiana, and Illinois as well.
Related US Gambling Articles: