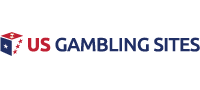 Two Oklahoma Tribes Reach New Gaming Compact With State
Oklahoma Governor Kevin Stitt announced on Tuesday that the state had reached an agreement with a pair of tribes on new gaming compacts. The Otoe-Missouria Tribe and Comanche Nation have each signed new 15-year compacts that will allow them to continue to offer Class III gaming at their casinos. Class III gaming includes both slot machines and table games.
Comanche Nation is based in Lawton, Okla., and they currently own and operate four casinos in the state. The Otoe-Missouria Tribe has its headquarters in Red Rock, and they operate five casinos in Oklahoma. This is huge news for these two tribes, but there are still plenty of questions and disputes about the tribal casino industry in the state.
As part of this new agreement, each tribe will share between 4.5-6 percent of its gross gaming revenue with the state. If either tribe builds a new casino within the next 15 years, they will have to share as much as 13 percent of its revenue with the state.
Another major part of this compact is that the tribes now can offer sports betting on-site at their casinos. Both the Otoe-Missouria Tribe and Comanche Nation will be forced to pay the state 1.1 percent of their total handle. Even though sports betting was included in this deal, it is still not legalized in the state of Oklahoma.
#1 US Gambling Site For 2021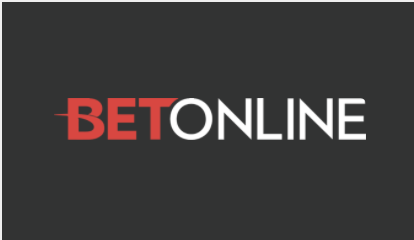 Accept Players From Every US State
Credit Card, Debit & Crypto Deposits
$3,000 New Player Welcome Bonus
Online Casino, Sportsbook & Poker
Advertisement
Even though this is a small step in the right direction, Governor Stitt is still in a legal dispute with the other tribes in the state. There are 38 federally recognized tribes in Oklahoma, and 35 of them offer class III gaming at their casinos.
The tribes all signed a 15-year gaming compact with the state of Oklahoma in 2004, and these compacts expired on Jan. 1, 2020. The tribes have argued that language in the compacts renews them automatically, but Governor Stitt is wanting to renegotiate with each tribe.
Stitt, who is a member of Cherokee Nation, argues that the casinos should be forced to pay a larger portion of their gross gaming revenue with the state. All of the gaming compacts currently include language that allows the state to collect between four and six percent of the revenue.
Long Legal Battle
Stitt is in his first term as governor of the state of Oklahoma, and he has been in a legal battle with a number of the major tribes since taking office. The Cherokee, Chickasaw, and Choctaw nations filed a lawsuit on Jan. 1 against Stitt in hopes that a federal judge will overrule the governor's claims.
Other nations have since joined in on the lawsuit, and the situation has gotten more tense by the day. Federal courts have ordered mediation between the tribes and Stitt, but those talks have not happened due to the coronavirus pandemic. Stitt has made some offers to the tribes in hopes of getting the matter out of court, but his offers have been denied.
Stitt reportedly offered all of the tribes the ability to offer sports betting at their casinos last month, which is the same deal that he made with the two tribes on Tuesday. The language of sports betting in the compact prohibits the tribes from offering bets on collegiate events taking place in Oklahoma, or with teams from the state.
The Oklahoma Indian Gaming Association was quick to point out that Governor Stitt does not have the authority to legalize sports betting in Oklahoma. Legislators in the state will have to pass a law before sports betting can take place. It is unclear if or when lawmakers in Oklahoma will work on a sports betting bill.
Related Articles