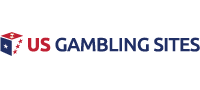 Two Sportsbooks Stop Taking NBA Bets In Honor Of Kobe Bryant
Circa Sports, which is a popular sportsbook in Las Vegas, and Resorts Casino in Atlantic City, decided not to offer betting on the NBA for the games that took place shortly after Kobe Bryant's death.
Bryant is considered one of the best basketball players of all-time. On Sunday, he died in a helicopter crash in Calabasas, Calif., which is a suburb located in San Fernando Valley.
Bryant was with several more people in the helicopter, and his 13-year-old daughter Gianna Bryant was also among the passengers. There were no survivors.
The initial news was brought to the public by TMZ, which was followed by a huge wave of sadness all over social media. Soon after that, the Los Angeles County Fire Department, as well as the Los Angeles County Sheriff's Department, confirmed that Bryant was indeed inside Sikorsky S-76 that crashed.
#1 US Gambling Site For 2021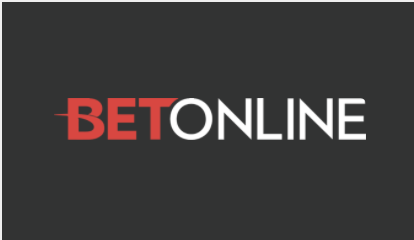 Accept Players From Every US State
Credit Card, Debit & Crypto Deposits
$3,000 New Player Welcome Bonus
Online Casino, Sportsbook & Poker
Advertisement
As soon as the news of Bryant's death was officially confirmed, some sportsbooks immediately decided to stop betting on all NBA games for that day. Circa Sports published an official tweet, saying that the NBA betting menu was closed for that day and would reopen Monday at 8 am. Right now, players can make bets on the NBA in Circa Sports for all the upcoming games.
Resorts Casino Follows the Same Move as Circa
The sportsbook, which is part of Resorts Casino, also published an official tweet, stating that it was paying respects to Bryant by closing all NBA markets for that evening. They reopened them on Monday, the morning after the incident.
Bryant was one of those players that spent their whole career with one NBA team. He was the face of the Los Angeles Lakers and managed to win the NBA title five times with them. He is widely regarded not only as one of the best basketball players, but also one of the best athletes ever in the world. The "Black Mamba" played for 20 years, and officially retired back in 2016, still wearing the jersey of the Lakers.
He was close to many basketball players after retiring and was still very passionate about the team, watching almost every game. Kobe was the type of player that influenced generations of young players around the globe to do their best, and some of them are among the biggest NBA stars at the moment. The majority of the league's players paid tribute in one way or another.
Although the games scheduled for Sunday were all held, the players decided to make a 24-second violation at the start of each game to pay tribute to Bryant, who used to wear numbers 24 and 8 during his years as a basketball player. The whole world will remember Kobe as one of the most important athletes ever.
Some of the players were very emotional about the news, and some were visibly affected. Nevertheless, all players tried their best to play as well as they could. After all, Kobe lived for hoops, and it's probably what he would have wanted to happen anyway. The world of NBA, and every other basketball league or competition in the world, has lost a very important figure.
Kobe did an excellent job of promoting the NBA to the world, leaving behind a huge legacy that was the basis for making NBA and basketball as a whole what it is today. Apart from being a huge NBA fan, Kobe also enjoyed soccer and several other sports, having grown up in Italy where his father played professional basketball.
He was good friends with some of the most popular athletes in the world, including Ronaldinho, Novak Djokovic, and many more.
Related Articles