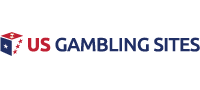 Vegas Casinos Creating Reopening Plans
Even though it seems like casinos in Vegas will remain closed throughout May, several casinos have begun to develop reopening plans. Last week, Wynn Resorts announced their plans for how a reopening will look like, and this week it was the Venetian hotel-casino.
The Venetian hotel-casino is one of the most popular locations on the Las Vegas strip, and it will be a top tourist attraction when it is allowed to reopen. The property recently released its cleanliness plan for reopening in a post that was made on the company's website.
The Venetian Clean Commitment is the official name of the plan, and it was designed to increase safety and minimize health risks for customers and employees. This plan ensures that the Venetian will go above and beyond the proposed health guidelines outlined by the Center for Disease and Prevention Control.
Creating this plan took plenty of time and thought, and there are more than 800 initiatives outlined in the plan. The entire plan can be viewed on the website, but here are some of the top initiatives listed:
#1 US Gambling Site For 2021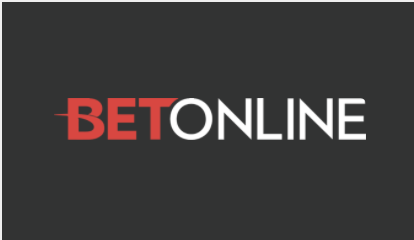 Accept Players From Every US State
Credit Card, Debit & Crypto Deposits
$3,000 New Player Welcome Bonus
Online Casino, Sportsbook & Poker
Advertisement
Every entry point at the resort will be equipped with thermal scanners. Guests can also be screened for a second time if the staff feels it is necessary.
There will be hundreds of hand sanitizing stations placed throughout the property. The Venetian will also install electrostatic sprayers complete with hospital-grade disinfectant at the high-risk areas of the resort.
Guests can wear Personal Protective Equipment (PPE) if they choose. Whole face-masks will not be allowed anywhere on the property.
All food will now be served on individual plates instead of being offered buffet-style. An attendant will provide beverages and snacks upon request of a customer.
The chips that are used in the casino will be cleaned and changed out every two hours. Table games and slot machines will also be spaced out to practice social distancing.
All employees will be required to wear PPE when working. Employees will also have their temperature checked before entering the casino-hotel. The company will also pay to have all of their employees properly trained on COVID-19 safety.
It is unclear when the Venetian or other casinos in Las Vegas will be allowed to reopen, as the ultimate decision is left up to Governor Steve Sisolak. Nevada will require all of their casinos to have a plan to reopen, and the Venetian will be ready when they are given the green light.
Screaming Images Making Casino Shields
Las Vegas-based firm, Screaming Images, has started to develop a new safety shield that can be used on both table games and slot machines. The company is hoping to partner with casinos in the state of Nevada to aid in the reopening phase.
The shields are made of a clear acrylic and will provide plenty of protection for both players and dealers. The shields will be specifically designed for each type of game and will be used as a barrier to separate everyone at the table.
Screaming Images has been in operation for 18 years, with 15 of those years coming in the Las Vegas area. The company works closely with several of the top casinos in the Las Vegas area, as well as providing products for the Vegas Golden Knights and Las Vegas Raiders.
The company has been using the shut down due to the coronavirus pandemic to explore new products and design opportunities. Screaming Images has noted that these shields can be installed in about 15 minutes, and they don't fog up when being used.
The El Cortez, a popular destination in Las Vegas, has been allowing Screaming Images to test out their new products during the closure.
Related Articles