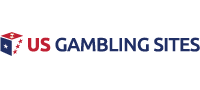 Vegas Casinos Get More Reopening Guidelines
Last Friday, Nevada Governor Steve Sisolak announced that June 4 was the tentative date that casinos can reopen throughout the state. Casino executives and local officials had been urging Sisolak to make this announcement, and he did so through a Facebook post.
Even though many members in the casino industry rejoiced with the news, Sisolak was quick to point out that several things still needed to be ironed out. The date could also be pushed back based on the numbers from the coronavirus pandemic.
On Tuesday, the Nevada Gaming Control Board held a meeting to discuss these reopening plans and to work together to create some additional guidelines for casinos. The purpose was to propose additional health and safety guidelines that would have to be used in the reopening plans. The Gaming Control Board met with state and local health officials to provide more guidance to members in the industry.
The gaming board announced that they would be sending out an "industry notice" on Wednesday to the properties that are hoping to reopen on June 4. The Gaming Control Board has been in contact with properties throughout the entire pandemic, but this will serve as the complete guide of protocols that must be implemented.

Looking for somewhere to play online? Bet Online accepts all US players and offers a $1000 real money signup bonus for casino, sports betting and poker.
Some of the guidelines that will be outlined in the notice will be on the topic of plexiglass dividers, face coverings, and restrictions on table game offerings. How to conduct temperature checks and creating a safe waiting area will also be included in the notice.
Several lobbyists have urged that the Nevada Gaming Control Board issue a smoking ban inside of the casinos, but that will not be a part of this plan. The board noted that this would require a new bill to be proposed and signed into law by Sisolak.
Presentation Leader
Dr. Fermin Leguen led the presentations to the board on Tuesday, giving the board some great information to be used in their plans. Leguen is the chief health officer at the Southern Nevada Health District.
One of the major proposals that he suggested was providing all guests with a COVID-19 prevention card. This card would include information about how to prevent contracting the virus as well as the most important symptoms to look for.
All guests must complete a daily coronavirus screening report before being allowed into the casino, and temperature checks will be taken as well. All guests should be required to wear face masks when inside of the property, according to Dr. Leguen.
The same precautions will be taken for all employees that are scheduled to work at the casino. Employees must wear face masks when in public areas, and they will also have to get their temperature taken.
Additionally, employees will not be allowed to work if they are experiencing any symptoms of COVID-19, and a doctor would have to clear them of having the virus before they are allowed to return to work. Employees must also be tested twice during the first month of the reopening, and then they would need to submit to monthly tests.
Mason Von Houweling, CEO of the University Medical Center, spoke to the board and presented guidelines on how to handle a guest experiencing symptoms. Any guest that presents a temperature of 100.4 or higher must have their temperature checked again in 15 minutes.
An emergency medical technician (EMT) would then be called upon to check on the guest. Several additional tests would be run before determining if the guest was allowed to enter the property or stay in the casino.
Nevada has been hit extremely hard by the coronavirus, especially financially. Reopening the casinos will provide instant relief as well as lower the unemployment rates, which have skyrocketed.
Related US Gambling Articles: