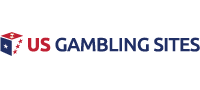 Vintage Vegas Experience Coming Soon
Two of the most iconic and important companies in Las Vegas have combined to create a unique experience for their customers. The Mob Museum and the El Cortez Hotel and Casino will begin offering an exclusive package that they are calling a vintage Vegas experience.
The Mob Museum is the National Museum of Organized Crime and Law Enforcement and has some of the most famous and coolest exhibits on the Las Vegas strip. El Cortez Hotel and Casino is the longest continuously running hotel and casino in Las Vegas and features some of the most premier and exclusive places to stay in the city.
Mob Museum
Guests who purchase this package will get to experience some of the best aspects that each establishment has to offer. At the Mob Museum, guests will be given a pair of Premier passes, which will give them general admission access and also admission into the Crime Lab and Firearm Training Simulator.
Geoff Schumacher, who is the senior director of content at the Mob Museum, will also give each person a guided tour of the facility. Guests will also be given access to the museum's underground to learn more about the history of Prohibition in the United States. Prohibition played a huge role in the establishment and development of Las Vegas and is one of the biggest reasons that the Mob Museum is in business today.
#1 US Gambling Site For 2020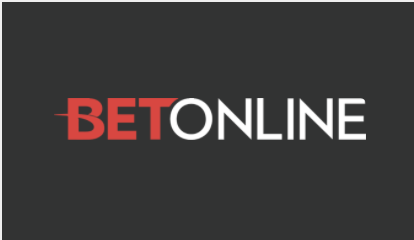 Accept Players From Every US State
Credit Card, Debit & Crypto Deposits
$3,000 New Player Welcome Bonus
Online Casino, Sportsbook & Poker
Advertisement
To top off this fun-filled day at the Mob Museum, guests will be able to go on a distillery tour that includes moonshine tasting with a staff member.
El Cortez Experience
The El Cortez Hotel and Casino is a primetime spot on the Las Vegas strip, and guests purchasing the vintage Vegas experience will get to stay in the best rooms that El Cortez has to offer. The Jackie Gaughan suite will host the guests for each of the two nights. Jackie Gaughan lived in the famous suites beginning in 1980 and built up the El Cortez Hotel and Casino into what it is today.
Gaughan passed away in 2014, leaving a long-lasting legacy that will likely never be matched in the casino world. The Gaughan suite is over 2,700 square feet and features two bedrooms, 2.5 bathrooms, and a full kitchen. Guests will enjoy walls and floors that are upholstered in pink, as well as hand-carved wooden double doors. Jackie Gaughan's wife Bertie designed the original house.
The Epstein family currently owns and operates El Cortez Hotel and Casino, but they made sure to honor the old owner by naming the suites in his honor. Gaughan originally moved to Las Vegas in 1950 from Nebraska, and immediately bought into the Flamingo. He bought El Cortez in 1963 and found out that the hotel was home to several big-name criminals and mobsters in Las Vegas.
Other Highlights
There are also several other perks to buying a ticket to this vintage Vegas experience besides what is mentioned above. Guests will also receive a $150 credit to Siegel's 1941 restaurant. The Mob Museum will give guests a chance to meet some of the biggest names at that museum and learn about some of the secrets of Las Vegas that aren't known to the public. A $100 credit for food and drink at The Underground's VIP room will also be included.
These tickets will go on sale immediately and will be available for purchase through Dec. 31. The Vintage Vegas experience ticket package starts at $2,550 with additional add-on options available. This package is based on two guests but can be extended up to four guests for an additional fee.
Related Articles