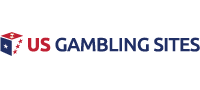 Virginia Committee Reveals Recommendations for Gambling via Study Results
SB 1126 is legislation that passed in Virginia back in May. The bill was a compromise for those who are for and those against gambling in the state. The bill removed a prohibition on most types of gambling in the state, giving cities the right to complete a referendum on the matter. A comprehensive study was also mandated to see how a gambling expansion would have an affect on the state. The study results have been released with 18 recommendations provided as to what to do regarding the new industry.
Study Results
The Joint Legislative Audit & Review Committee turned in the results of their study recently, providing 18 recommendations to the commission within their draft. Such recommendations include prioritizing initiatives for responsible gaming and ensure the initiatives are funded well. Reasonable licensing fees should also be in place along with tax rates.
The Committee recommended that the Lottery Board be expanded to seven members from the existing five to provide quality oversight. To avoid conflicts of interest, the Committee suggests that new ethics guidelines be created for the board and committees.
Taxes and Employment
The Committee has recommended a tax rate for gambling of 27%. This is slightly lower than the average in states where licensing is limited. At this rate, the report shows that legalized gambling would bring around $81 million in revenues to the state each year, at the minimum. The study shows as much as $500 million on the high end for revenue projections.
#1 US Gambling Site For 2020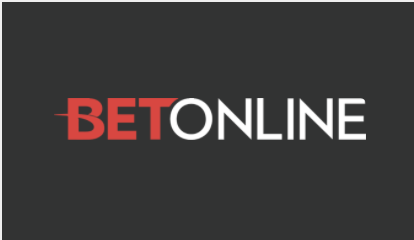 Accept Players From Every US State
Credit Card, Debit & Crypto Deposits
$3,000 New Player Welcome Bonus
Online Casino, Sportsbook & Poker
Advertisement
Realistically, an average of around $260 million annually is expected, basically a middle ground within the projections. Sports betting would be taxed at 12% and is expected to bring around $55 million more to the state. Online casino gaming would generate even more revenues at $84 million.
As far as employment is concerned, the new options are expected to bring close to 10,000 new jobs to the region. The smaller towns are expected to benefit most. The study found that Danville, a town of 40,000 people with a 4.2% unemployment rate could see a casino employ up to 3.2% of the city's workforce.
With the gaming industry, jobs would be created as far as construction is concerned as well as within venues for gaming, dining and other forms of entertainment.
Players Want Gambling
For any new industry or service to be successful, there needs to be a demand. In Virginia, the player demand is quite large. The study found that 80% of the adult population have taken part in gambling in some form or fashion within the past year. Options in the state are limited aside from the lottery, so players might have to go outside the state to find what they are looking for.
The Colonial Downs is the only racetrack in the region, having reopened this year after being shutdown for five years. The property added 3,000 historical horse racing terminals which provides a format of gambling but not like a traditional casino.
Now that the study is done and recommendations have been made, the state still has a long way to go before casino gambling will move forward. More legislation is needed to provide more details on what will be offered and how the new industries will function. Cities that want gambling must hold referendums to determine if casinos will be an option.
Licensing must also take place which means companies have to submit applications and then be approved. It could be up to two years or more before the state sees any casinos up and running, and that's if everything falls into place as quickly as possible.
For now, it's a waiting game to see what happens next.
Related Articles