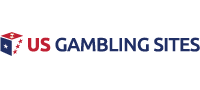 Washington Capitals at St. Louis Blues Betting Pick
The 2019-20 NHL season begins Wednesday night, and the last two Stanley Cup champions will face off in primetime. The defending champion St. Louis Blues welcome the Washington Capitals to Enterprise Center to open the new season. These teams played each other twice last season, with the Blues winning both matchups.
For this game preview, we'll take a brief look at each team, some keys to the game, and finally odds and predictions.
Capitals Look To Spoil Celebration
On a night that will be all about the Blues and the raising of their championship banner, the Capitals would love nothing more than to send the crowd out on a sour note. They have had a whole offseason to marinate on their early exit from last season, a first-round playoff loss in seven games to the Hurricanes. It's likely they come into the game with a lot of emotion as well.
Washington is in large part the same team they were last year during their title defense. All-Stars Alex Ovechkin and Nicklas Backstrom lead the forward group, while Norris candidate John Carlson anchors the blue-line.
#1 US Gambling Site For 2020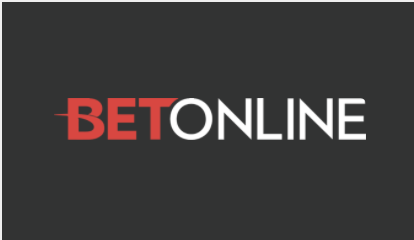 Accept Players From Every US State
Credit Card, Debit & Crypto Deposits
$3,000 New Player Welcome Bonus
Online Casino, Sportsbook & Poker
Advertisement
One big name missing for the game will be Evgeny Kuznetsov. Kuznetsov was suspended for the first three games of the season for inappropriate conduct, related to a drug incident during the IIHF World Championships.
Braden Holtby is once again the starter in net for Washington. The Cup-winner had an up-and-down season by his standards, going 32-19-5 with a 2.82 GAA and .911 save percentage, but is still one of the premier goalies in hockey.
Blues' Quest For Repeat Begins
In one of the great "worst-to-first" stories in all of sports, the Blues went from a 15-18-4 start to a 30-10-5 finish, which included an 11-game winning streak, en route to making the playoffs and winning the first Stanley Cup in franchise history. Now for the first time ever, St. Louis will have a huge target on its back that 30 other teams will attempt to hit every night.
Ryan O'Reilly, Vladimir Tarasenko, and Brayden Schenn are the main forwards to look out for when you play St. Louis. They also boast a very strong blue line, led by captain Alex Pietrangelo.
While their biggest loss this offseason was the gritty Patrick Maroon, they made a huge September deal for Hurricanes defenseman Justin Faulk. Faulk immediately gives the Blues another defenseman to take point on the power play and also rack up significant minutes on defense.
In goal, it should be no surprise to see Jordan Binnington once again. The second-year pro was a revelation last season, going 24-5-1 with a 1.89 GAA and .927 save percentage. Binnington signed a two-year deal in the offseason, further planting his flag as the No. 1 goaltender in St. Louis.
Keys For Victory
Washington will win if: They use their speed to their advantage. While not the fastest team in the league, Washington boasts a good mix of size and speed, whereas the Blues were among the most physical teams in the league last season. Speedsters like Carl Hagelin and Richard Panik will aim to move the puck into the opposing zone, setting up the guys like Ovechkin and Tom Wilson, who will create havoc in front of the net and make life difficult for Binnington.
St. Louis will win if: Their defense picks up where it left off. The Blues have one of the deepest blue-lines in hockey that has now improved with the addition of Faulk. St. Louis will once again attempt to win games with a bruising style and aggressive defense, slowing the tempo down to their liking. Once the defense takes care of its job, the Blues have enough goal-scorers on the other end to give Holtby some trouble.
Odds and Pick
The defending champs are favored to start their title defense with a win, currently listed at -140. The line has actually moved up a little bit, with a lot of people expecting the Capitals to play spoiler and steal the win.
But I'm taking the Blues to win at home. Their physical style works because those players also have enough skill to hold their own in the offensive zone. In addition, the losses of Kuznetsov and defenseman Michal Kempny will be significant for Washington, giving way for a Blues victory and "Gloria" playing once again.
Related Articles