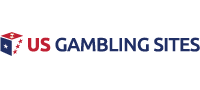 Will Ohio Bring Competition to Pennsylvania State Lottery?
Summary: Ohio is looking to approve online lottery gaming. Will the introduction of online games hurt nearby Pennsylvania as they have just started offering lottery options online?
In late 2017, the state of Pennsylvania decided to approve a gaming package that would see several changes occur involving the gambling industry. One such change was online lottery games. The Pennsylvania Lottery has launched instant win games online and the games have been big hits. So far, the state has not been subject to any competition in this area. However, online gambling will start soon in the state and Ohio is thinking about an online lottery, which could shake up the iLottery of PA.
Ohio Lottery Gaming
Recent reports have shown that Ohio is considering getting into the mix when it comes to online lottery ticket sales. Officials of the Ohio lottery want to launch online games in the next year. Pat McDonald is the director of the Ohio Lottery who recently spoke with Cleveland.com. McDonald stated that going online is common sense based on consumer's preferences for shopping.
McDonald stated that by going online, the lottery will be able to keep up with the way people have gotten used to buying everything. The move may cut into the profits from online lottery sales in Pennsylvania as residents currently travel from Ohio to play in the state.
#1 US Gambling Site For 2020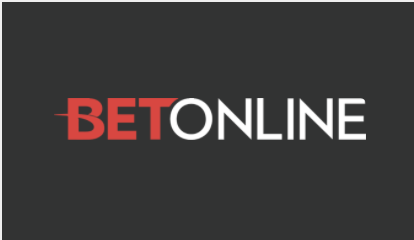 Accept Players From Every US State
Credit Card, Debit & Crypto Deposits
$3,000 New Player Welcome Bonus
Online Casino, Sportsbook & Poker
Advertisement
Residents of Ohio must be physically present in Pennsylvania to buy a lottery ticket. If the online lottery comes to pass in their home state, residents of Ohio will no longer feel the need to travel to play.
Online Gaming Competition
Along with competition from the Ohio Lottery, the online lottery industry of Pennsylvania may soon face in-state competition. With online gambling set to launch soon, players might opt to enjoy online casino games like slots or blackjack instead of lottery tickets. The games would certainly have more appeal as there is more to them than the lottery games found online.
Just how the lottery will be impacted though is anyone's guess. It will essentially come down to reviewing the revenue reports and seeing just how the industry is affected once online gaming is in full swing. Players may opt to take part in both options or iGaming might bring in a new demographic and the lottery numbers will remain the same.
The lottery did have some reprieve from online gaming launching earlier after the Wire Act was reinterpreted. Earlier this year, the Department of Justice decided to reinterpret the federal act to rule that all interstate gambling is illegal instead of interstate sports betting, as was the case from a 2011 decision.
Lottery officials in several states were worried about their gaming and Pennsylvania gaming officials have been taking more time to launch to ensure they are in compliance with the changes. Now, the DOJ has announced the lottery is not subject to the changes. So, while they are in the clear, they will soon have to deal with the online gaming, one that is surely going to have an affect on online lottery ticket sales.
We shall see in the coming months what happens and how the iLottery is affected once revenue reports begin to come rolling in.
Related Articles