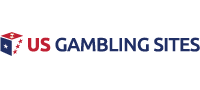 Winner Of Millionaire Maker Denied $1 Million by DraftKings
DraftKings reportedly denied paying a $1 million prize to the winner of the daily fantasy sports competition called Millionaire Maker. As reported by CBS Sports, a person named Jade Roper Tolbert managed to win the competition early in January.
She topped the list of 105,882 participants, among whom was her husband, Tanner Tobert, as well. The final number of points she had, in the end, was 180.78, placing her at the top of the list.
The 33-year-old celebrity actually may have won the competition dishonestly. As stated in the report by CBS News, she allegedly exploited a loophole that existed in the system to gain an advantage over other players. This loophole allowed her to pool her entries with her husband's.
Jade and Tanner met back in 2015 when they both filmed the show called "Bachelor in Paradise." The reality program placed the two actors up in the sky, making them real stars.
#1 US Gambling Site For 2021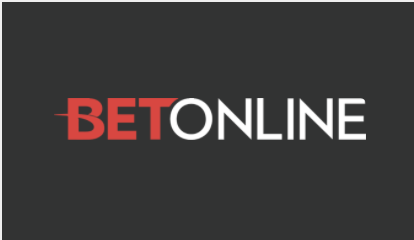 Accept Players From Every US State
Credit Card, Debit & Crypto Deposits
$3,000 New Player Welcome Bonus
Online Casino, Sportsbook & Poker
Advertisement
They were allowed to submit 150 entries each when they decided to take part in the DFS challenge called Millionaire Maker, which was focused on the first two NFL playoff rounds.
It wasn't long before other participants started to notice something rather strange happening. Namely, lineups made by Roper Tolbert mainly consisted of quarterbacks, and all of them took part in the AFC Wild Card games. On the other hand, her husband made his entire lineup out of NFC signal-callers. This happened for a total of 298 unique selections.
According to USA Today, this was theoretically possible, and the pair could have actually found a loophole that allowed them to skirt the limit of 150 entries. Therefore, they submitted rosters that had virtually no players in common and managed to increase their chances of winning the DFS challenge.
Both Sides Make Statements About the Issue
DraftKings made a couple of statements regarding the issue of Tolbert's victory. A spokesperson for the company stated for ESPN that it took integrity and fairness of all contests very seriously.
Moreover, they added that they were looking into that matter, meaning the officials of the company are trying to determine whether there was an actual breach in regulations when it comes to winning the first prize.
Another company spokesperson stated for Fox News that the company must ensure that "all major contests comply with terms of use and applicable state regulations." They also added that DFS contests' integrity and fairness played a very important role, and that prizes were paid out only after all reviews are done by DraftKings.
On the other hand, the Tolberts also provided a statement for Fox News, claiming that they respect how DraftKings officials feel and that they must do their due diligence. However, the couple also questioned whether the same scenario would occur if the winner wasn't a female and a celebrity.
They concluded that it was important to them to establish that the victory Jade achieved in the contest was but pure luck.
Jade and Tanner met when they were filming "Bachelor in Paradise," which is a spin-off show of "The Bachelor." They didn't take long to realize that the two of them were in love and tied the knot shortly after that.
They are big fans of sports, especially the NFL, so it's not actually strange that they managed to achieve such a great result. On the other hand, they might have actually indeed exploited the loophole, which is why DraftKings has decided to strip them of their $1 million prize and award it to the second-place player.
Related Articles