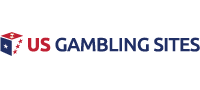 Women's World Cup Betting Preview: England vs. United States
The semifinals of the 2019 Women's World Cup get underway Tuesday when the United States faces England. The Americans are favored with a moneyline of -121 while England is a considerable underdog at +328.
The Three Lionesses of England are fresh off their best performance of the tournament, a 3-0 win over Norway in the quarterfinals. Phil Neville's side has won back-to-back games by that same score and have now scored 11 goals and conceded just one in five games. Of course, this is the point of the 2015 World Cup that the English lost, so they'll be looking to take that next step.
Meanwhile, the Americans survived their much-anticipated showdown in the quarterfinals with France. After scoring an early goal, the U.S. lost the possession battle against France but added a second goal and hung on for the 2-1 win. Jill Ellis and company are now two wins away from successfully defending their World Cup title.
All Focus, All the Time
Any thought of the U.S., Megan Rapinoe in particular, being distracted by some off-field stuff was answered against France. Rapinoe scored both U.S. goals against France, giving her five for the tournament. The Americans have made a habit of scoring early goals throughout the World Cup, giving them a huge leg up over their opponents, who are usually overmatched in the first place.
#1 US Gambling Site For 2020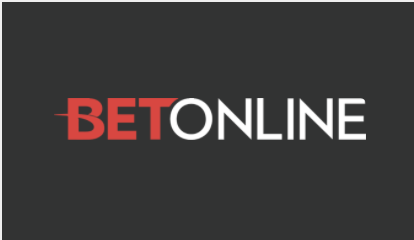 Accept Players From Every US State
Credit Card, Debit & Crypto Deposits
$3,000 New Player Welcome Bonus
Online Casino, Sportsbook & Poker
Advertisement
Perhaps more importantly, the Americans have been able to hold onto those leads outside of that unfortunate equalizer against Spain. Ellis has gotten her tactics right so far, as the U.S. was able to neutralize most of France's top attacking players. However, England poses a different challenge for the U.S. backline. England's Ellen White is perhaps the most in-form striker at the tournament and is surrounded by attacking players who are also potential match-winners, so Ellis will have to tweak her approach from what worked defensively against France.
Nothing to Lose
England knows that its the clear underdog, so it figures to play like it has nothing to lose. Also, they are no doubt brimming with confidence after scoring three goals in back-to-back games. They won't be afraid to go after the Americans right out of the gate, especially after playing the U.S. to a 2-2 draw back in March. They will have no doubts about being able to win this game.
However, the stats on England's defense could be a little misleading. They've yet to play a truly potent offensive team at the tournament. There have also been many instances when they've been exposed and vulnerable at the back. They've gotten away with it to this point in the tournament, but the U.S. has the quality to make them pay for any little mistake they make.
One More Step
Many have assumed that the winner of the France-USA game would go on to win the World Cup. But it's not that easy, as England entered the tournament ranked No. 3 in the world, ahead of France. They will pose a stiff challenge to the U.S. That being said, England may get a goal or two, but their defense won't keep the U.S. under wraps for 90 minutes. Bet on the U.S. to win, possibly in a high-scoring affair.
Related Articles