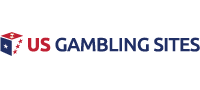 Women's World Cup Preview: Sweden vs. United States
The U.S. Women's National Team will conclude the group stage of the 2019 Women's World Cup on Thursday with a game against Sweden. The Americans are heavy favorites to win at -370, while the Swedes are listed at +896. Meanwhile, the moneyline for a draw is +417.
Despite being underdogs on Thursday, Sweden has won its first two games of the tournament and already secured a spot in the Round of 16. To be fair, Sweden started slowly, only beating Chile 2-0, with both goals coming after the 80th minute. However, they flexed a little more offensive firepower last time out in a 5-1 win over Thailand.
Of course, the U.S. team broke a scoring record with a 13-0 win over Thailand in their opener. They followed it up with a 3-0 win over Chile over the weekend, although if not for a brilliant performance from Chile goalkeeper Christiane Endler, the final score would have been a lot more lopsided. With the two wins, the U.S. knows that a win or draw against Sweden will give them first place in Group F.
Back to the Starters
U.S. head coach Jill Ellis made seven changes to the starting lineup for the game against Chile, making an effort to get every player on the field. However, she's likely to go back to her regular starters against Sweden, most notably the attacking band of Alex Morgan, Megan Rapinoe, and Tobin Heath. With five goals against Thailand, Morgan started the tournament on fire and will have to recapture that form against a far more stingy Swedish defense. Heath also struggled to make her mark against Thailand and will need to get going.
#1 US Gambling Site For 2020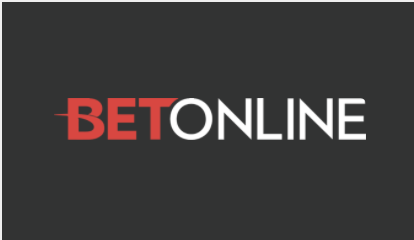 Accept Players From Every US State
Credit Card, Debit & Crypto Deposits
$3,000 New Player Welcome Bonus
Online Casino, Sportsbook & Poker
Advertisement
Meanwhile, the U.S. backline can expect to face a lot more pressure against Sweden than they did in their first two games. After missing the first game, Becky Sauerbrunn returned from injury against Chile and paired with Abby Dahlkemper at center back, moving Julie Ertz back to a holding midfield spot. That will give the Americans their preferred defensive alignment, although questions still linger about how the defense will hold up against a top-10 team like Sweden.
Park the Bus?
Sweden knocked the U.S. out of the 2016 Olympics, going into a defensive shell and forcing the Americans to break them down, something they struggled to do. The question is whether the Swedes will employ a similar strategy this time. Sweden is already through to the Knockout Stage, so they have nothing to lose. However, they may not be that inspired to win, knowing they'd have to face France in the quarterfinals.
Then again, the freedom of having nothing to lose could encourage the Swedes to play an open game and test themselves against the tournament favorites. They will also have no fear in facing the U.S. and won't back down physically against the American team. That could make Sweden dangerous on set pieces, even if they aren't eager to press and leave themselves exposed at the back.
Too Strong
Sweden will provide a test for the U.S. team, but the Americans have far too much firepower and have been sharp in the attacking third the first two games. Even if the U.S. concedes a goal, they will be able to overcome it with their offense. Bet on the U.S. beating Sweden on Thursday.
Related Articles