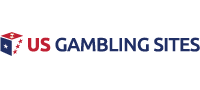 WSOP Online Super Circuit Series Kicks Off on the 27th of November
The WSOP Online Super Circuit Series will return with a guarantee of a little over $1.5 million across 18 ring events as announced by WSOP. Cards will be in the air from 7 pm on Friday, November 27, and action will continue through to December 14.
The first-ever WSOP Super Circuit Online Series ran from March 14 to March 31, giving players in Nevada, New Jersey, and Delaware a chance to win an official WSOP Circuit Ring with over $1 million guaranteed.
The guarantees for this event will be over $1.5 million with a $200,000 Circuit Main Event that will hold on the 13th of December. At least twenty seats to the $200,000 Circuit Main Event will be awarded to players through the MEGA Satellite on December 12. The buy-in for the Main Event stands at $525, but players can win their way into the event.
Across all 18 events, the lowest guarantee stands at $50,000, while the highest is $200,000. Buy-ins will range from $215 to $1,000. The WSOP Super Circuit Series is the fourteenth online tournament series to run from the operator this year, having a mix of re-entry and freezeout tournaments.
#1 US Gambling Site For 2020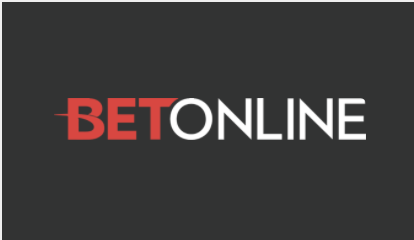 Accept Players From Every US State
Credit Card, Debit & Crypto Deposits
$3,000 New Player Welcome Bonus
Online Casino, Sportsbook & Poker
Advertisement
This tournament is following the just concluded Fall Online Championship that guaranteed $1 million in total prize money. The Grand Finale High Roller with a guarantee of $100,000 will end the WSOP Online Super Circuit Series. That event is scheduled to take place on December 14.
Concurrently, the World Series of Poker will hold its most prestigious event where international poker players will compete for the iconic bracelet. This Main Event will be in partnership with GGPoker that will facilitate the participation of international poker players, allowing them to compete.
The event will begin online via WSOP.com on December 13, where US players can slug it out for a chance to be one of the players that will make it to the live table in Las Vegas. International players will go through their elimination stage at GGPoker, which will start on the 29th of November. The live final table for US players and the international players will produce one player each for the ultimate one-on-one showdown.
The WSOP $10,000 No-Limit Hold-em World Championship will be a hybrid event as players from both the US and the international scene will face-off to crown the WSOP champion. That event will happen at a live table in Las Vegas on the 30th of December. Here, the winner will go home with $1 million in added prize money and the Main Event Bracelet.
According to the Executive Director of the World Series of Poker, Ty Stewart, "There must be a World Champion in 2020. Poker's history is too important. It is a unique format for the Main Event, but this is a unique year. We want to keep players' health and safety top of mind and still deliver a great televised showcase for the game we love."
It is unclear how the live event will play out, considering the increasing number of Covid-19 daily cases and the vaccine still months away. However, WSOP is determined to crown a champion this year to preserve the history of poker, even as they factor in players' safety.
Related Articles