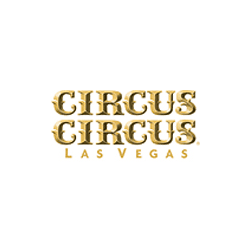 Established In: 1968
Former Names: None
Owner: Phil Ruffin
Number of Rooms: 3,773
Location: Las Vegas Boulevard, north end of the Strip
Circus Circus has been a staple on the Las Vegas Strip since the 1960s. It has seen a lot of changes over the decades, and every time it seems like it is on its last legs, it finds a way to revive itself. The hotel features a circus theme, as you can imagine, and was designed to be a family-friendly resort. With fewer families traveling to Las Vegas over the years, the casino has had to add more for people to be entertained – let's take a deep dive to see if they have succeeded.
A brief history of Circus Circus
When Circus Circus was opened in 1968, there was much fanfare about the massive circus tent setup and the casino, but there was something conspicuously absent from the property – a hotel. This was a terrible business decision that ended up costing the owners dearly, as the casino was a bust. A sale of the property brought on multiple expansions and renovations, and today there is a prominent hotel facility to complement the big top structure and the casino. There is also an RV Park right next to Circus Circus, which means you can actually drive your hotel room onto the Las Vegas Strip.
MGM Resorts owned the property for years, but in 2019 they sold it to Phil Ruffin, who owns Treasure Island, for a whopping 885 million dollars. Ruffin has a lot of plans for the property to modernize it and restore its glory, but for now, it is one of the more dated resorts on the Strip and in all of Las Vegas.
Gaming at Circus Circus
There are actually two different casino facilities on the Circus Circus property – Slots O' Fun is a free-standing facility on the Strip (Circus Circus is set back from the road), and it is a small casino with a handful of gaming tables and some slot machines meant more for passers-by than for hotel guests. The main casino at Circus Circus is just over 100,000 square feet and features both 1,400 slot machines and 45 gaming tables for gamblers of all stakes levels. The slots range from the classic three-reel games all the way to the most recent releases by the top manufacturers.
Top 3 Suites at Circus Circus
The hotel at Circus Circus has undergone several remodels over the years, and provides great value for the price. Included in the hotel are a number of suites that can be booked by guests looking to increase their enjoyment while staying at the resort. The hotel boasts having suites with multiple bedrooms and those that take up more than one floor, but o reserve them and get all the details you are going to have to call the hotel directly as we suspect many of them are still being renovated. These are the best rooms in a hotel which is definitely dated (and features an RV Park), so you will be well-advised to give the hotel a call to see how much it would cost to upgrade your stay.
Top 3 Dining Options at Circus Circus
It is fair to say that most people that travel to Circus Circus are not going there for the five-star dining. However, there are some decent places to eat, so we thought we would highlight a couple of them here.
THE Steakhouse at Circus Circus
A staple of this resort for thirty years, THE Steakhouse is a classic throwback to the American Steakhouse. Nothing too fancy here – just amazing meat seared to perfection, accompanied by some amazing sides and desserts. Find yourself a great bottle of red wine to finish off the meal, and you will be happy that you chose this place for your dining experience.
Blue Iguana Mexican
If you are in the mood from some great Mexican flavors and a fin atmosphere, then you should check out the Blue Igauna Mexican. Everything here is prepared fast, but the ingredients are fresh, and the margaritas are out of this world! You'll be in and out of this place in a flash and ready to hit the casino floor full of tacos or burritos!
Vince Neil's
It seems like there are a ton of celebrity-endorsed establishments in Las Vegas, and Motley Crue's frontman has gotten into the mix with this spot inside Circus Circus. The restaurant features red leather booths that give everyone sitting down a chance to check out the scenery, which includes live entertainment on Friday and Saturday nights. You can't be sure that Neil will be in the building, but if he is, expect him to jump on stage for a song or two!
The One Thing You Can't Miss at Circus Circus
We could stick with the obvious -you should check out the circus show at Circus Circus hosted in the largest permanent big top in the country. However, the property also offers excitement in its Adventuredome, which features roller coasters, games, and free circus acts throughout the day. Spend the day like a kid playing in the Adventuredome as a nice change of pace from the adult-themed partying you are going to do during the majority of your trip!