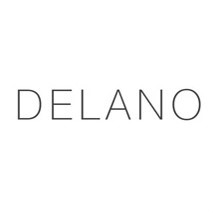 Established In: 2003
Former Names: THE Hotel At Mandalay Bay
Owner: MGM Resorts
Number of Rooms: 1,118
Location: On the Mandalay Bay Resort Property
One trend that has been seen in Las Vegas over the last decade is for a resort to create a luxury tower for guests, in some cases, with separate amenities to the original resort. This is what we find with Delano, the all-suites tower on the Mandalay Bay property. This is a hotel without its own casino, but it does have some incredible features which we will look at on this page.
A brief history of Delano
Back in 2003, the already successful Mandalay Bay Resort broke ground on a new tower that would feature all the rooms being suites. This would be named THE Hotel at Mandalay Bay and was a huge success when it opened. The suites were large, and the hotel felt like its own little oasis on the sprawling property.
In 2012, MGM Resorts announced a partnership for the tower with Morgans Hotel Group, and the name would be changed. With a name that pays homage to Franklin Roosevelt and décor that was modernized as part of the renovation that came along with the parentship, Delano was open for business in 2014. The look and feel of the hotel were more in the spirit of the Delano resort in Miami, giving it a very different vibe than many of the hotels on the Strip.
Gaming at The Hotel
One thing that is missing from Delano is its own casino. There is no talk of this being added to the property anytime soon, but that is also likely because there is a sprawling casino as part of the Mandalay Bay Resort. There is not a shortage of gaming tables and slot machines in that casino – for a full review, please check out our Mandalay Bay Resort page.
Top 3 Suites at The Hotel
The great news for anyone thinking of staying at Delano is that all 1,118 rooms are suites. This means that everyone is going to have a high-quality room, but if you are looking to take your stay to the next level, we suggest giving one of these suites a try.
Delano Loft
Right at the top of the list is this stunning 4,000 square foot loft-style suite. The suite features incredible views of the Las Vegas Strip, which can be seen from every room in the suite. The Delano loft features a modern design with a massive lounge area where you can watch the game on the 75-inch television or play a game of pool on your very own pool table. There is a full wet bar for you and your guests, and the two bedrooms both feature spectacular bathrooms.
Delano Penthouse Premier Suite
Just a notch below the exclusive Loft, the Penthouse Premier Suite is another great place to have friends and family come for a drink or two before you lounge in all of its luxury. The room is 2,100 square feet, which is plenty of room to have a party and keep your bedroom off-limits. A dining table that seats 8 is great if you want to enjoy a quiet meal in your suite while overlooking the Strip or the mountains.
Delano Penthouse Panoramic Suite
What you don't get in size with this room is more than made up for with the views you will see! You'll catch yourself staring out these floor to ceiling windows that give you a180 degree view of the city. Lounge in the seating area or just lay in bed an extra hour and take in all that this room has to offer.
Top Dining Options at the Hotel
The full Mandalay Resort has a tone of great dining options, and if you check out our review page for that hotel, we highlighted some of our favorites. For this review, we are focused on the two incredible restaurants you are going to find in the Delano tower.
Rivea
The combination of French and Italian cuisine is on the menu at Rivea, a market-inspired restaurant that comes from London and St. Tropez. World-renowned chef Alain Ducasse is in charge of the menu here at Rivea, which features simple items with incredible flavor. All of this is served up with a casual vibe in a restaurant with a view that will have you coming back again and again.
Della's Kitchen
Described by the restaurant at "Historic Farmhouse meet Urban Kitchen," this spot located just off the Delano lobby is a great spot for breakfast or brunch. The menu items are classic American dishes, but all have been upgraded to include a more modern cooking flair.
The One Thing You Can't Miss at the Hotel
Seeing that Delano is at the very south end of the Las Vegas Strip, one thing you will notice is the incredible views you get from all over the hotel. However, nowhere is this view more spectacular than on the rooftop patio at Skyfall Lounge. Located right next to Rivea, this upscale lounge provides an incredible view of the city skyline, especially at night. Come for Happy Hour or grab a VIP table and stay for the night – that view never gets old.