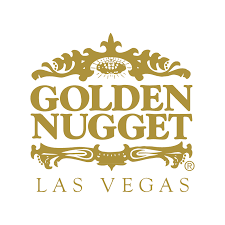 Established In: 1946
Former Names: None
Owner: Landry's
Number of Rooms: 2,419
Location: Fremont Street
Back before the mega-resorts of the Las Vegas Strip started being built in the last 1950s, Las Vegas was confined to a small street of casinos and hotels, which is now known as Downtown. While a lot has changed on Fremont Street over the decades, many of the original names are still there, including the famous Golden Nugget. A hotbed of activity and entertainment in years gone by, the Golden Nugget continues to dine on nostalgia, but does that mean it is worth you booking a room? This review will go a long way to answering that question.
A brief history of Golden Nugget
The Golden Nugget dates back to some of the earliest days of Las Vegas as a tourist destination, having first opened its doors all the way back in 1946. It is famously known for where Steve Wynn started his casino empire when he purchased enough of the company to become its major shareholder in 1973. While Wynn went on to build many mega-resorts on the Las Vegas Strip and ended up selling them along with the Nugget to MGM, the Fremont Street hotel and casino found itself in need of a makeover.
It would get that makeover in 2004 when the Poster Group bought the resort, using the renovation as the core of a reality show called The Casino. A sale to Texas-based Landry's in 2005 sparked even more expansion and renovation, and a rejuvenation of the Downtown Las Vegas area started drawing more and more tourists back to the area to soak up the history.
The Golden Nugget has seen its fair share of world-renowned entertainers over the years, and today it continues to be primarily an entertainment-focused resort.
Gaming at Golden Nugget
The gaming floor at Golden Nugget is big for Downtown Las Vegas, but at 56,000 square feet, it feels intimate compared to the casinos that are up and down the Strip these days. That doesn't stop Golden Nugget from offering a ton of great options in its casino. From the 55 table games featuring some of the lowest betting limits in all of Las Vegas (great for people learning to play the games) to over 1,400 slot machines, it feels like every inch of this place is used. This makes the place seem packed even when it isn't, but that provides a great atmosphere in which to play your favorite games.
There is also a sportsbook and a small poker room at the Golden Nugget, along with Keno, that can be played from the cafes and some of the bars as well. Overall, this is a wonderful gaming floor full of nostalgia.
Top 3 Suites at Golden Nugget
With many different renovations and expansions, the Golden Nugget now offers almost 2,500 rooms to guests at rates that are far more attractive than on the Strip itself. However, those who are looking to be a high-roller in Downtown Las Vegas and feel what it was like to be a top dog in the early days of the city can check out one of these suites available at the resort.
Spa Suite
Located at the top of the Spa Tower, this two-floor, 1,200 square foot suite is jaw-dropping form the moment you open the door. The floor to ceiling windows give you some incredible views, and you can entertain guests on the lower level in the living area while your loft-style bedroom awaits up the spiral staircase. This is a room that screams for attention, and you will get it when you bring your friends up for a visit.
Vegas Baby Suite
These suites are not all that big – 800 square feet – but they do have a separate bedroom from the living area, which means you can have people over for a drink without them having to see how messy you are. There are a wet bar and two full bathrooms in this room as well.
Scarlet Suite
Located in the Gold Tower, you will be surrounded by rich reds in this suite which features a separate living and dining area for 4-8 people, along with bathrooms offering high-quality amenities for you to indulge in after a night at the casino.
Top 3 Dining Options at Golden Nugget
There are some great spots to eat and drink at Golden Nugget, ranging from a classic that has been there for decades to newer spots catering to a different type of clientele.
Vic and Anthony's
Even if you aren't staying at Golden Nugget, you should take the time to have a meal at this classic steakhouse. The Vegas version of the Houston restaurant widely accepted as one of the top ten steakhouses in the whole country, the elegant design matches the flavors you will encounter from ordering incredible cuts of USDA beef. This intimate spot is perfect for anyone looking to feel a little glamorous during a meal.
Chart House
If fish and seafood are more of your things, then Chart House is here to satisfy your cravings. This place has a lot of special fish dishes and also offers Prime Rib for those in the mood. This is truly dining with a view as the centerpiece of this restaurant is the 75,000-gallon fishtank viewable from all over the seating area.
Grotto
A traditional Italian restaurant with some modern flair, Grotto is a great place to go if you are craving some comfort food. Pasta and pizzas line the menu, and everything can be washed down with a perfectly paired bottle of Italian wine. You will feel like you have just spent an evening on a piazza in Italy after you have a meal at this fine restaurant.
The One Thing You Can't Miss at Golden Nugget
There was no way we could narrow it down to just one can't miss a thing at the Golden Nugget, so we chose two very different attractions. First is tied to the name of the property, as you can see the largest publicly-displayed "nugget" of pure gold in the world. This is no small piece – the "Hand of Faith" is a 980 ounce, 18-inch piece of gold that has been on display for ages in the hotel.
When you are done gazing at the massive nugget, make your way to the 200,000 Shark Tank located right in the middle of the resort! There are daily tours of the tank where you can ask marine biologists all about these beautiful creatures. It really is something amazing to see in person, and you shouldn't miss your chance!