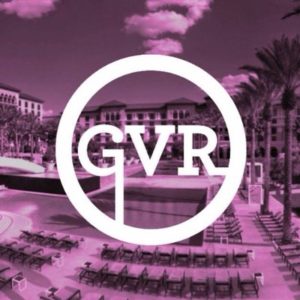 Established In: 2001
Former Names: None
Owner: Station Casinos
Number of Rooms: 495
Location: Henderson
If you are looking for a resort experience in the Las Vegas area but aren't interested in the craziness of staying on the Strip or in Downtown Las Vegas, then a place like Green Valley Ranch might do the trick. Situated in Henderson, just a short drive from all the action of Las Vegas Boulevard, this full resorts, space, and casino has everything you could need for a trip
A brief history of Green Valley Ranch
Built in 2001, Green Valley Ranch is more of a luxury resort than what you would find on the Strip or on Fremont Street. Located in Henderson, which is a 20 min drive from Las Vegas, this hotel only has 495 rooms, but it still has all the amenities you would expect at a mega-resort, just with far fewer people. The resort is meant to be more attractive to locals and to those who are visiting Nevada but not for the sole purpose of hanging out on the Strip.
Station Casinos are the owners of this hotel, meaning that it is under the same umbrella as Boulder Station, Palace Station, and The Palms, amongst other resorts. This is great news for those who want to use their rewards at any of these other properties in and around Las Vegas. Added to the property in 2004 was a retail space, office space as well as a series of luxury condominiums.
Gaming at Green Valley Ranch
Even though it may not feel like a standard Las Vegas casino, gambling is still at the top of the minds of those who visit or stay at Green Valley Ranch. The casino floor is spacious at 144,000 feet, comparable to some of the biggest casinos on the Strip. On this floor, you will find 55 table games and over 2,100 slot machines, meaning you are always going to have lots of options available to you no matter what time of day you visit.
For those of you that are interested, there is a sportsbook where you can make a bet on a game and them take it in on one of the giant TV screens. There is also a small poker room, which offers players cash games and No-Limit Hold'em tournaments throughout the week. This is a great gambling space as a whole, and with the sheer size of it, you won't feel cramped as you try to enjoy your favorites games.
Top 3 Suites at Green Valley Ranch
The hotel at Green Valley Ranch is superb, with a real repost feel to it. While all the rooms are very nice, these suites will have you feeling like a high roller before you even step foot into the casino.
Mediterranean Two-Bedroom Suite
This luxurious, 1,700 square foot suite will transport you to Europe with its stylish décor. The layout is perfect for entertaining with a huge living area that includes a great seating area, a dining table, as well as a full bar. The best part of this suite, however, may not even be inside the room itself -it features a patio that opens up from the main seating area and gives guests a direct entry into the luxury pool area of the resort.
Villa Suite
If having access to the pool isn't enough for you, how about having your own pool, that comes along with personalized butler service available 24 hours a day? That's one of the luxuries that come with the Villa Suite, along with two bedrooms and 2,500 square feet of living space. This is the most luxurious of the suites available at Green Valley Ranch.
Presidential Suite
The Presidential Suite at Green Valley Ranch is top-notch decadence in one room. This 2,500 square foot room only has one bed in it, so it truly has entertainment in mind. The living area is massive and features leather couches where you can watch a game in comfort on the giant screen, or saddle up to the bar to enjoy a cocktail. There is an all-clear foosball table, which is equal parts art and entertainment as well. All told, you are going to look like the king of the resort if you choose to stay in this suite.
Top 3 Dining Options at Green Valley Ranch
The resort has some fantastic restaurants for those who are prepared to check into the hotel and never leave the property. Here are just a couple of choices you have (and you don't have to be staying there to make a reservation to eat).
Hank's Fine Steaks and Martinis
Saddle up to the bar at Hank's from 4 to 7 pm to enjoy a half-priced Happy Hour martini to get your night started, but don't get too carried away – the meal you are going to experience is one you will want to remember. Incredible cuts of beef are on the menu at Hank's, along with a master sommelier at your service and some great live music to help with the ambiance. Want to take it to the next level? You can by booking the private dining area for up to 50 guests.
Bottiglia
With a décor that couldn't be more opposite to Hank's, this bright and airy spot is serving up some incredible Italian eats with a feel of being on a patio across the Atlantic Ocean. From fresh oysters to light pasta dishes, you can wash down your meal with a great bottle of wine from the region as well. This is a can't-miss spot at Green Valley Ranch.
Borracha
This is the spot if you are feeling in the mood for food and drinks that will transport you to the south of the border. Authentic Mexican flavors are on the menu, along with some amazing tequila to wash it down, at this Day of the Dead-themed restaurant. Expect to hear some great mariachi music as well to round out your meal before you hit the clubs or the casino floor for a night of gambling.
The One Thing You Can't Miss at Green Valley Ranch
With all the excitement happening inside the hotel, the one thing you can't miss at Green Valley Ranch is actually outside the doors. The resort's pool area is the centerpiece of the property, and when the pool is open, you can spend the day relaxing with a great view of the Strip off in the distance. There are daybeds and cabanas to rent, and the drinks will be flowing while you catch some rays and maybe a nap before your evening activities begin. Pack a swimsuit because you don't want to miss a chance to plunge into this pool!