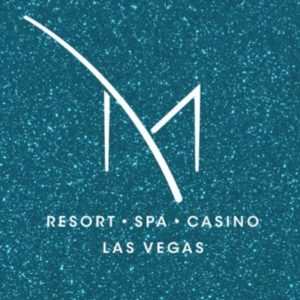 Established In: 2009
Former Names: None
Owner: Gaming and Leisure Properties/Penn National Gaming
Number of Rooms: 390
Location: Far South on Las Vegas Boulevard
The Las Vegas Strip is the action-packed part of Las Vegas Boulevard. What many people who visit Las Vegas don't realize is that the street is actually miles long, and If you head south a few miles, you will come across a couple of other resort hotels that are definitely not for the walk-up crowd. M Resort, Spa and Casino are one of these locations, and this page will help you understand why if you don't want to be right in the crowds all the time, this could very well be the best resort for your stay.
A brief history of M Resort and Casino
M Resort and Casino was built in 2009 and was meant to be a destination for those who live close to Las Vegas or those traveling but didn't want the massive megaresorts with all the traffic. When it opened, it was evident that this boutique hotel and resort was going to have some financial trouble, especially given the real estate crisis that hit the US around that time. In 2010, Penn National Gaming saved the day by buying its 800 million dollar debt, then acquiring the casino in exchange for wiping out that debt. They have been the owners ever since.
Gaming at M Resort and Casino
Even though M Resort and Casino is more of a boutique-style resort, that didn't stop the owners from putting in a casino floor that rivals that of many on the Strip! The gaming floor is a massive 95,000 square feet, and on it, you will find over 60 table games and almost 2,000 slot machines. Catering to locals doesn't mean that the quality of the games needs to drop – there is everything from the best blackjack variants to the mega-progressive slot jackpots that build from play all over Las Vegas. This casino is top-notch and offers gamblers an environment not overrun by tourists looking to take pictures, so it's a more relaxed place to make your bets.
Top 3 Suites at M Resort and Casino
The M Resort hotel only offers 392 rooms, which is not a surprise, given its location. However, the rooms are brilliantly designed and offer a high-quality stay to guests who choose to book in at the resort. Here are a couple of the higher-grade suites available to those willing to splurge a little on the accommodations.
The Loft Suite
Those of you looking to be the highest of high rollers should check out the Loft Suite at M. This two-level suite is situated high above the ground, and with floor to ceiling windows in multiple directions, you can get an amazing view of the desert and of the Strip off in the distance. Settle into the comfy oversized leather couches and chairs after making a drink at the wet bar in this 2,400 beauty of a room that will have you wanting to stay in it all night!
Flat Suite
This 1,500 square foot suite is only on one floor, but with 180-degree wraparound windows, the view is something to remember. You can entertain your friends in the dining and living area or relax on the daybed, which is great for an afternoon nap. Top-quality bedding and bathroom furnishings make this one of the nicest luxury suites in the city.
Classic Suite
These rooms aren't too shabby, either! With a separate dining and living area, and a bedroom with a gorgeous king-sized bed, the Classic Suite is the perfect place for you to be able to spread out and enjoy your stay at M Resort and Casino.
Top 3 Dining Options at M Resort and Casino
Seeing how far away this resort is from the rest of the Las Vegas nightlife, it was crucial to have some amazing options for dining for those willing to stay or visit the property. Here is a couple that stands out.
16
Situated on the 16th floor of the resort, this hopping spot is perfect for having an amazing handcrafted cocktail or sitting down a great meal. The menu options are as incredible as the views at 16, and there is no doubt that you will come back multiple times at the very least for Happy Hour!
Anthony's Prime Steak and Seafood
No trip to Vegas is complete without a trip to a high-quality steakhouse, and that is what you will find at this restaurant named after the original owner of the resort. Fish that couldn't be any more fresh is flown in daily to make up that part of the menu, and the dry-aged steaks are simply perfect for meat lovers. Check out the incredible wine selection to pair with your meal.
Jayde Fusion
If you have a tough time deciding what kind of Asian cuisine you want to eat, then you are in luck as Jayde offers tastes from all over the region. From all-you-can-eat sushi to Korean Street Tacos and everything in between, Jayde brings this all to you in a hip, casual atmosphere. Enjoy your meal here, and you will be primed for a night of gambling entertainment!
The One Thing You Can't Miss at M Resort and Casino
While staying in this part of Las Vegas can limit the amount of entertainment, at least from a walking perspective, M Resort and Casino still offer up a ton for you to do on a daily basis. We love the pool area of the resort, which is not overcrowded with spring breakers getting wasted listening to a DJ. However, the can't-miss thing to do at M for us is the TopGolf Swing Suite. TopGolf has managed to take all the excitement of their games out of the huge physical structure and into a much smaller digital environment! Step into this suite that features a massive screen and immerse yourself in around at a favorite course or play the games that have made TopGolf successful all over the country. You will want to make a reservation here as it can get pretty busy, and we wouldn't want you to be backed up on the virtual tee! Order up some cocktails and let the swinging begin!