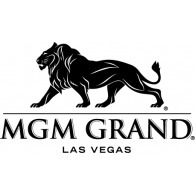 Established In: 1993
Former Names: None
Owner: MGM Growth Properties, Blackstone Group
Number of Rooms: 6,852
Location: South end of Las Vegas Strip
There are many iconic buildings in Las Vegas, but as you are flying into McCarron airport, it is impossible to mistake one of the most iconic perhaps in all of the world – the green glow coming from the massive MGM Grand Las Vegas. This building has been the host of some of the world's most-watched sporting events, home to the world's greatest entertainers, and is still the largest hotel in the United States. With all that it has to offer, we thought it would make sense to filter the best of the best at MGM Grand Las Vegas.
A brief history of MGM Grand Las Vegas
The current MGM Grand Las Vegas property was once home to a much smaller hotel known as the MGM Marina. Then that property was sold to Kirk Kerkorian in 1989, the plans were drawn up to do something much larger with the area.
When the hotel opened in 1993, it had a very detailed Wizard of Oz theme. This is where the green color came from on the outside of the building, as it was an homage to "Emerald City." Memorabilia from the movie and characters in costume dotted the property, and there was originally a theme park built behind the resort. That theme park did not fare well as Las Vegas started to abandon the idea of making the city more "family-friendly," and it was replaced with luxury condominiums in the mid-200s.
The move away from the Oz theme came in 2000, replaced with more of a Hollywood look and feel. This is what the property continues to look like today, with a focus on glamour instead of fantasy. With over 6,800 rooms and suites, MGM Grand Las Vegas is the largest hotel in the United States.
Gaming at MGM Grand Las Vegas
Seeing that the hotel has more rooms than any other in the country, the gaming floor at MGM Grand Las Vegas needed to match the enormity of the hotel. MGM met the challenge with a 175,000 square foot casino. However, because of the shape and size of the floor, it doesn't feel like one huge open space. The management has done an excellent job spreading out the slots and table games, meaning you are never too far from a game to play no matter where you are. You will find 1,750 slot machines around the casino to complement the 150 table games available to gamblers. Overall, this is one of the largest casinos in the city, which can get incredibly busy, depending on what is taking place in the arena that night.
Top 3 Suites at MGM Grand Las Vegas
Six thousand eight hundred rooms and suites are available for you to choose from at MGM Grand Las Vegas, which have all been renovated over the years to give you great options for accommodation. We want to focus on those of you looking to take your stay to a whole new level with these luxury suites.
SKYLOFTS Three-Bedroom Loft
These are the top of the line when it comes to staying at MGM Grand Las Vegas. If you are traveling in a group or with your family, you will want to take advantage of the perks that come with this 6,000 square foot suite. This room comes with three bedrooms, all equipped with beautiful bathrooms. There are a large seating area and dining table, and your personal butler service will take care of your every need. An espresso machine and beverage service make sure you are ready to go day or night.
Two-Bedroom Marquee Suite
While this suite isn't nearly as large as the Skyloft Suites, 1,800 square feet is more than enough room to invite some people up to see the incredible 180-degree views from this suite. Entertain your guests in an open-concept main area that separates the two private bedrooms. A wet bar allows you to have drinks ready to go before or after a night on the Strip.
Skyline Terrace Suite
For those of you really wanting to take advantage of the great view of the Strip, the terrace that comes as part of this suite gives you the chance to get some great photos without being behind the windows of your room. The 800 square foot patio is part of a two-floor configuration that will have you wanting to hang out in the suite a little more each day.
Top 3 Dining Options at MGM Grand Las Vegas
A hotel with this many rooms has to have lots of places to eat, and guests at MGM Grand Las Vegas are in for a culinary treat. There are some spectacular restaurants, including these gems:
L'Atelier de Joel Robuchon
A dining experience, unlike many others, the incredible cuisine at this five-star restaurant if prepared right in front of your eyes. The finest French cuisine is on display at L'Atelier, all coming from the mind of France's "Chef of the Century." This is a meal you will remember for a long time, so make sure to book well in advance to secure your spot at the bar.
Hakkasan
One of the top Chinese restaurants in the United States, this Las Vegas version matches the quality found in other cities. It all starts with the freshest ingredients flown in daily, giving each dish at this trendy spot a little more pop.
Emeril's New Orleans Fish House
Sometimes, a celebrity chef can inflate the price of every dish on a menu. This is not the case at this Creole-themed spot, which brings together some incredible flavors that will definitely have you saying "BAM!" as you devour your meal. The freshest fish is complemented by some signature chicken and beef dishes to bring a little slice of the Bayou to Las Vegas Boulevard.
The One Thing You Can't Miss at MGM Grand Las Vegas
There are so many great things to see and do at MGM Grand Las Vegas that we could have you here reading for hours. However, while there is still a chance to do so, there is no question the one thing you can't miss at this hotel is the David Copperfield show. Arguably the best illusionist of all time (heck, he made the Statue of Liberty disappear!), Copperfield is a legend at MGM, and his show is spectacular. This is a chance to see an iconic entertainer in an iconic setting, but these shows sell out quickly! You don't want to miss out, so make sure you get your tickets as soon as you know when you are hitting Las Vegas, so you aren't left out in the cold.