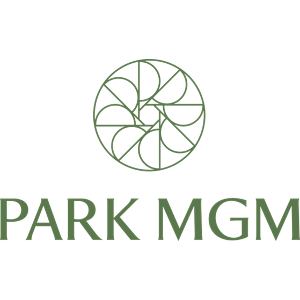 Established In: 1996
Former Names: Monte Carlo
Owner: MGM Resorts International
Number of Rooms: 2,700
Location: South Las Vegas Boulevard, next to New York New York casino
There have been a lot of changes on the Las Vegas Strip over the years, including the addition of an arena that houses amongst other things a National Hockey League team. This caused the area next to the arena to be renovated, and with it came the introduction of the Park MGM Hotel and Casino. Has the former Monte Carlo changed anything aside from the name? Let's have a look in more detail.
A brief history of Park MGM
Opened in 1996, Monte Carlo was originally built on the part of the site of the old Dunes Resort and Golf Course. The idea behind building Monte Carlo was for there to be a more affordable location for people to stay on the Strip as there were many megaresorts like MGM Grand being built, forcing less glamorous locations to be closing. By the time it was ready to launch, it still had the feel of a Vegas casino even if it was a more cost-effective option for travelers.
Monte Carlo's biggest claim to fame in the first 20 years of operation was a massive exterior fire that lit up the Las Vegas skyline in 2008. This fire caused the hotel and casino to be shut for a few weeks, doing significant damage to the exterior of the building along with water damage on some of the floors.
In 2016, MGM opened an entertainment complex next to Monte Carlo called The Park and announced that the hotel would also change its name to Park MGM. The name change became official in 2018.
Gaming at Park MGM
Even though the hotel and casino were meant to be more affordable, the gaming space at Monte Carlo was still built with gamblers in mind. The whopping 100,000 square foot casino floor gives players plenty of space with only 900 slot machines and 60 table games spread across the vast area. This means that players will not feel crowded at all on the floor of Park MGM, although it also means that there may not feel like the same excitement when people are playing the games. There is a lot of foot traffic through this casino now that the T-Mobile Arena is next door, so the casino does get busy on game nights.
Top 3 Suites at Park MGM
When it comes to accommodations at Park MGM, the hotel was given a makeover when the name change occurred. As a result, there are some very nice rooms available at the hotel, including many luxurious suites available to those who want to be high-rollers for their duration in Las Vegas. Here are some of the nicer suites on the property. (Please note that the top four floors of this hotel are a boutique hotel called NoMad which is a luxury properly reviewed on a separate page).
Skylark Suite
While this room isn't a massive space for entertaining, at 900 square feet of luxury, there is still room to have a few folks up before the big concert or game at T-Mobile Arena. This one-bedroom suite features a living area with a bar and a huge flat-screen television, along with a spa-quality bathroom for relaxing after a long night on the town.
Peacock Hospitality Suite
Here's a suite with entertaining in mind – this room uses every available space to cram in places to host guests. There is a bar area, along with a large living and dining area, so that you can have a bunch of folks in the room to eat or drink. When it is time to get to bed, there is a King-sized Murphy bed that folds out of the wall, and don't worry – just because the bed is mobile doesn't mean it lacks quality!
Nightingale Strip View Suite
If you and your crew are looking for a room that has one of the best views in Las Vegas, then this is the spot for you! This 700 square foot room has two queen beds, some room to chill, and windows that look out on the lights of Las Vegas Boulevard. A perfect spot to get the party started or wind the night down.
Top 3 Dining Options at Park MGM
As we mentioned, there was a huge food and entertainment complex built right next to Park MGM, and that has expanded the number of amazing dining options for guests and visitors to the resort. Included are these choices, which are all top-notch in their own right.
Bavette's Steakhouse and Bar
Unlike the traditional American steakhouse you will find in most of the resorts in Las Vegas, Bavette's brings French elements to this location, which is similar to its original spot in Chicago. This doesn't mean the restaurant is any less amazing than the other steakhouses, but it is a nice treat to have the influence of French cooking and atmosphere in a more casual environment.
Eataly
The largest Italian market with restaurants embedded in it, Eataly has finally come to Las Vegas. This gastronomic beauty has wowed people all over North America, and you will have difficulty making decisions on what to eat as you wander through its halls. This is a can't-miss meal in Vegas, so make sure to make a reservation as soon as you know you are going.
The Crack Shack
Sometimes, you don't need a gourmet restaurant to have a great meal, and you just want something that tastes great and won't break the bank. The Crack Shack is that spot at Park MGM – a gourmet fried chicken eatery known for its unique menu items. Grab a classic sandwich or try something more adventurous like Mexican Poutine to kick things up a notch. Celebrity Chef Richard Blais has put together an amazing menu that will have you salivating from the first reading.
The One Thing You Can't Miss at Park MGM
The Park is an amazing complex of food and entertainment, but the centerpiece of that development is the one thing you can't miss at Park MGM – the Park Theatre. This intimate theatre has already had some of the top acts on the planet on its stage and is currently in the middle of a two-year residency with Lady Gaga. When she isn't performing, other top-tier acts are on display, so make sure to check the calendar when you are booking your trip as you never know what once-in-a-lifetime performance you will get to see at this gorgeous theater on the Las Vegas Strip.