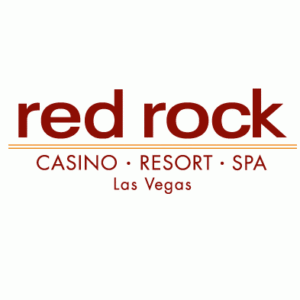 Established In: 2006
Former Names: none
Owner: Station Casinos
Number of Rooms:796
Location: Sumerlin
If you are looking for something completely different in Las Vegas away from the lights and craziness of the Strip, you may find an oasis to your liking at the Red Rock Casino Resort.  Located in the Las Vegas Valley in Summerlin, Red Rock has an appeal to both locals and visitors alike.
A brief history of Red Rock Casino Resort
While most people think of the Strip or Fremont Street when thinking about Las Vegas, there is a load of casinos that are outside of those areas that cater more to locals.  Station Casinos owns a lot of these properties, and they built Red Rock Casino Resort in 2006.  While it was met with a lot 0of local opposition, the casino named after the nearby Red Rock conservation area was met with praise when it finally opened.
Since the opening, the property has seen a couple of expansion and renovation projects to improve the amenities that make the resort attractive not only to locals but to those that want to travel to Vegas and not stay in the most crowded area.  Today, the resort has everything a guest could need without having to leave the property.
Gaming at Red Rock Casino Resort
Of course, leading the way at Red Rock is the casino itself.  Station Casinos has done a great job with their other properties making the gaming floor fun and inviting, and even though the décor at Red Rock is more elegant than some of their other properties, the excitement is the same here.
The casino floor is spread out at approximately 87,000 square feet, which is competitive with some of the best casinos on the Strip.  As this is a local's casino, the floor is slots-heavy, with almost 3,000 machines in total. Table games players are not forgotten here, though, with 68 different tables available for play at any given time.  One nice thing about playing at this resort is that the limits at the tables will be in general lower than at many casinos on Las Vegas Boulevard. This does make it much more palatable an experience for novice gamblers.
Top 3 Suites at Red Rock Casino Resort
If you are planning a stay at Red Rock Casino Resort, you will see that the rooms spare no expense, giving you a luxury feel.  There are many suite options at the hotel, but here are three that caught our eye:
Canyon Suite
This 3,500 square foot suite leaves nothing out luxury-wise.  Located 20 floors up in the hotel, this suite has a huge area for entertaining and features spectacular views of the valley.  With a dining table for 10, you can have a luxurious meal in the suite before hitting the tables downstairs.  A massage room that overlooks the gorgeous Red Rock Canyon is another once-in-a-lifetime luxury that you should take advantage of if you can.
Top of the Rock Suite
Located on the Penthouse Level of the Hotel, this elegant 4,400 square foot suite has floor to ceiling windows so you can get the most out of the remarkable view.  Not only does the living area feature a full bar and a sunken living room, but there is a patio for you to get out and enjoy the Las Vegas weather and some fresh air, which can be a premium when you spend all your time in the caisno.  The bathrooms of this 2-bedroom suite will make you feel like there is a full spa in your room.
The One Eighty Suite
Red Rock claims that this suite is the most luxurious in all of Las Vegas, and they may be right.  This dramatically-designed suite comes in at 7,500 square feet of opulence.  With an outdoor jacuzzi and a bar that seats 10, that would be enough for most.  However, the killer views of both the canyon and Las Vegas Boulevard are spectacular.  Take in a game of pool in the parlor while you are having a cocktail, and when the night is done, make your way to the luxury of the bedroom, which feels palatial when you are inside.
Top 3 Dining Options at Red Rock Casino Resort
The dining options at Red Rock round out the overall experience for visitors.  With the property so far away from the rest of the resorts, guests are limited in choices, but the Red Rock does its best to cater to all kinds of tastes.
Bones Chophouse
Another fantastic steakhouse, Bones does its best to combine the traditions of old with a good mix of the modern as well.  The restaurant features an excellent menu and a great patio for those of you interested in dining outside.  You can't wrong with a great cut of meat at this prime location.
Terra Rossa
Another option for fine dining at Red Rock Casino Resort is this fantastic Italian option.  Serving up classic flavors with a modern flare, Terra Rossa's atmosphere adds to the overall experience of the meal.  Order up a bottle of great Italian wine to complement the traditional menu items and then sit back and enjoy as though you were in a Piazza in Rome.
Blue Ribbon Sushi and Grill
If you are in the mood for great Japanese cuisine, Blue Ribbon does not disappoint.  The incredible sushi menu is complemented by great hot dishes, all to be washed down with a Sapporo or a bottle of great-tasting saki.
 The One Thing You Can't Miss at Red Rock Casino Resort
With all the things we have told you about already, you may be in the process of booking your trip already.  If you are on the fence, then we may have saved the best for last.  While every casino offers some sort of entertainment that doesn't involve gambling, Red Rock takes fun to the next level with the most expensive bowling alley in the world!  This massive property has 72 lanes and a lounge and bar.  Plus, you can take advantage of one of the private lounges with can be configured with up to 12 lanes!  Channel your inner Kingpin and make your way to the lanes for some cocktails and some fun as an excellent way to transition from the day to the evening, or show up late for some action before you head home. Either way, this is an attraction you don't want to miss.