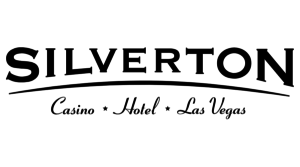 Established In: 1994
Former Names: Boomtown Las Vegas
Owner: Ed Roski, Jr.
Number of Rooms: 300
Location: South Las Vegas, 5 miles south of McCarran Airport
If you venture off the heart of the Las Vegas Strip, you will quickly realize that there are many casinos spread across the city. These are typically catering to a more local crowd, but places like Silverton Casino and Hotel are also very popular with tourists as well. Let's dive into all the amenities Silverton has to offer to see if it is a place you would like to visit.
A brief history of Silverton Casino Hotel
Boomtown Las Vegas was opened in 1994 and was built with a very Western theme to it. Originally designed to be a locals' casino, it attracted some visitors from California who could make the drive easily and could use the hotel as a base from which they could travel around Las Vegas.
In 1997, after an ownership change, the resort was renamed the Silverton, and the theme was changed slightly to be more of a rustic lodge, similar to what someone would find in hunting communities. That theme was really cemented in 2004, when a massive renovation took place that would add, among other things, a 145,000 square-foot Bass Pro Shops store.
Since then, there have been several more expansions and renovations, including the building of a timeshare and other buildings. There is currently a plan to had a Hyatt Place hotel to the property in 2020.
Gaming at Silverton Casino Hotel
Even though the theme of the resort is a hunting lodge, there are still the familiar sounds coming from the casino floor at Silverton Casino. The gaming floor is quite large, considering how few rooms there are at the hotel – 67,000 square feet rivals some of the casinos on the Strip. This is likely due to the high volume of local traffic that Silverton sees in its casino. On the casino floor, you will find 23 table games, including all the most common games like Blackjack and Craps. Surrounding those table games are 1,500 slot machines, where players take their shot at trying to win big jackpots for as little as a penny a spin!
Top Suites at Silverton Casino Hotel
With only 300 rooms in the hotel, the Silverton is not the kind of place that caters to those looking for 5,000 square foot high roller suites. However, when the hotel renovated in 2004, it did convert a few rooms into Luxury Suites. There is only a handful of them at the property, so make sure you book in advance to take advantage of one of these great rooms that features a separate living area, exquisite bedding, and a spa-like tub that you will want to stay in for a long time.
Top 3 Dining Options at Silverton Casino Hotel
With all the renovations over the years, there has been a significant improvement to the dining options at Silverton Casino. The fact that the casino caters to locals doesn't mean that they haven't tried to put together a combination of eateries that appeal to a wide range of travelers and locals alike. Here are a couple of the spots our team likes to recommend to hungry visitors.
Twin Creeks Steakhouse
The elegant design of the dining room at Twin Creeks Steakhouse adds to the overall experience of the meal. Sink into the lush chairs while you enjoy a cocktail, then order one of the finest steaks you are going to have in the entire city. These steaks are cooked to perfection – but don't worry…there is a fully plant-based menu if the meat is not in your diet.
Mi Casa Cantina
Mexican is on the menu at this special location inside Silverton Casino. Try a margarita using one of the dozens of top-shelf tequilas available at the bar, and if you are hungry, then you should come for Happy Hour, where you can sample some amazing street tacos for only a couple of dollars apiece! Whether you are coming to eat a full meal or just stopping in on your way out for the night, Mi Casa has a great atmosphere that will have you in the mood to party when you leave!
Su Casa
When you walk into Mi Casa Grill Cantina, you may be confused when you see some people eating sushi. We promise that your eyes aren't playing tricks on you – deep inside Mi Casa is Su Casa, an Asian restaurant that borrows from some of the Latin American flavors all around it. Sushi, Sashimi and Ramen are all made with a Latin twist that you really should try when you are at Silverton, and make sure to wash it all down with one of the 100 types of sake that are sitting behind the bar. This is a real treat and makes the whole experience of being at this restaurant unique – its two restaurants in one!
The One Thing You Can't Miss at Silverton Casino Hotel
Ok. We know there is a Bass Pro Shops on the property at Silverton, but that cant is the thing we are going to recommend you see when you visit the hotel, is it? (To be fair, if you have never been to one, it is a real experience all in itself). No…the can't miss attraction at Silverton Casino is the Veil Theater, which has amazing musical acts coming through on a weekly basis. This theater gives you the chance to see some of your favorite artists in a more intimate setting. When you know your travel plans for Las Vegas, make sure to check out the listings for the theater, and who knows -maybe you will be transported back to the 1990s with a great rock band or simply blown away by one of the amazing countries acts that roll through every so often. However, these shows sell out fast, so don't waste too much time on the fence about going or not – trust us, you will enjoy every bit of the experience.