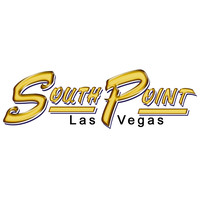 Established In: 2005
Former Names: South Coast
Owner: Michael Gaughan
Number of Rooms:2163
Location: South Las Vegas
Everyone knows about Las Vegas Boulevard – the Strip is one of the most famous areas in all of the United States, even if you haven't been to Las Vegas.  However, Las Vegas Boulevard is a very long road, and if you keep traveling south past Mandalay Bay and the famous "Welcome to Las Vegas" sign, you will come across a large hotel and casino called South Point.  While it doesn't have the glitz and glamor of Aria or Bellagio, South Point does offer guests and gamblers great options in a much quieter environment.
A brief history of South Point
South Point was originally called South Coast when construction started, but when Michael Gaughan agreed to trade back all his shares in Boyd Gaming (they were partners on the project) in return for full ownership of the property only months after it opened, the name changed to South Point.
Building a hotel away from the Strip was nothing new – there are several around Las Vegas. However, with popularity through the roof for the hotel, South Point announced a major expansion in 2008 that would add 830 rooms and many more amenities to the original tower that contained 1,300 rooms itself.  Today, South Point continues to flourish as an alternative to being in the middle of the tourist action.
Gaming at South Point
One nice feature about a casino built only 15 years ago is that the gaming floor reflects the needs and desires of today's gambler.  Slot machines are bigger than ever, and therefore they take up more space.  The casino floor at South Point is just shy of 100,000 square feet, which gives gamblers loads of space to walk around and gaze at the over 2,000 slots on the floor. Everything from the Megabucks progressive to some of the classic three and five reel games is available for play.
Table games enthusiasts will be thrilled to find lots of open seats at the 60 gaming tables available at South Point.  The tables are spaced nicely as well for those who can feel a little claustrophobic when sitting down to some blackjack.  There is also a small poker room that offers cash games and tournaments, but don't expect there to be too much action compared to some of the rooms on the Strip.
Top 3 Suites at South Point
From an accommodation standpoint, you are going to save a lot of money by staying 5 miles south of the south end of the Strip. This means that you may be able to work into your budget a room upgrade to one of these suites you will find at South Point.
Luxury Two-Bedroom Suite
These Suites are decadent but understated – the décor is tasteful in these 2,500 square foot rooms without being too over the top.  The master bathroom has a Roman tub for relaxation, and the room offers a large dining and living area separating the two bedrooms themselves.  Grab a drink and relax on the large sofa while taking in the view of the Strip only a few miles away.
Luxury One-Bedroom Suite
If you aren't traveling with a group that needs the extra bedroom space, then the Luxury One-Bedroom Suite offers almost everything that the two-bedroom room does.  The room is 2,000 square feet, which is plenty of space to entertain some folks before retiring to the high thread count sheets of your luxurious bed.
Junior Two Bedroom Suite
Sometimes suites don't need to be too lavish to still offer the same level of enjoyment, and South Point has rooms with this specifically in mind. There isn't much too "junior" about these 1,400 square foot suites that feature two bedrooms and a slightly smaller common area.  You will still get great views, a wet bar, and lots of great amenities in this room without the added cost of the Luxury Suites. This is a room that provides great value for the money, and there are many of them on the property for you to choose from.
Top 3 Dining Options at South Point
South Point has always been known for its excellent choices of places to eat on the property. Given the fact that there isn't much within walking distance of the resort, the owners realized that there needed to be enough options in the hotel to ensure people wouldn't get food fatigue. Here is a selection of the top places to eat at South Point.
Michael's Gourmet Room
Named after the hotel's owner, Michael's Gourmet room is one of the top places to eat in Las Vegas.  An intimate setting with only seating for 50, this restaurant's lush décor matches the tastes you are going to experience on the menu.
Silverado Steakhouse
There are so many great steakhouses in Las Vegas, and this one in South Point does not disappoint.  The classic steakhouse menu features a few twists from the chef, and you will find yourself looking all over at the vintage Las Vegas phots that line the walls of the restaurant.  Grab a great bottle of red wine to go along with the most tender cuts of meat.
Baja Miguel's Mexican Restaurant
If you are looking for a little more lively atmosphere, then you should check out Baja Miguel's.  The restaurant will set you up with a delicious margarita to get your night started, and the cantina-style menu will have your taste buds alive with the flavors of Mexico.  The entertaining vibe of this more casual eatery will have you ready to take the party to the casino floor.
The One Thing You Can't Miss at South Point
South Point has a lot to offer guests and visitors, but there is definitely one thing that is unique about the resort: it is the only one with a permanent equestrian arena!  If you love horses or the rodeo, then this is a must-see.  There is a full exhibit for you to spend time in, and there is always something going on in the 4,000 seat arena.  This is by far the best quality indoor horse arena in the United States, and hundreds of thousands of visitors every year confirm that it is the one thing you can't miss seeing when you visit South Point.