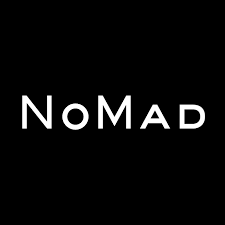 Established In: 2018
Former Names: Hotel 32
Owner: MGM Resorts and Sydell Group
Number of Rooms: 300
Location: Top floors of the Park MGM Resort
In Las Vegas, you can see dozens of massive hotel towers dotting the Strip. However, what you may not know is that some of those towers feature two different brands of resort inside their walls. Such is the case with Park MGM, which used to be the Monte Carlo. The upper floors of this hotel are their own entity, running under the name NoMad Las Vegas. Let's break down how this relationship works and everything you can look forward to when staying at this boutique hotel.
A brief history of NoMad Las Vegas
When it was still known as Monte Carlo Resort, the ownership group converted the top floor of the tower into a boutique hotel known as "Hotel 32". This project launched in 2009 and features a special entrance to the hotel, along with personal concierge service to the hotel guests and an iPhone given to each guest for use when they were on the property as a way to stay connected. In 2016, hen the name change to Park MGM was accounted, it was also announced that MGM had partnered with the Sydell Group to renovate and expand Hotel 32 and rename it to NoMad Hotel, after the other locations of the exclusive hotels around the country. NoMad Hotel now has 300 rooms, which is 250 more than Hotel 32 had during its run.
Gaming at NoMad Las Vegas
While guests of NoMad can enjoy the casino facilities at Park MGM and any other casino on the Strip, they do have an exclusive option for them in the hotel as well. This is a high-roller VIP style of gaming room, featuring a handful of table games and some slot machines spread around a room with stunning décor. The room isn't huge, but you will feel like a true VIP as you sip one of the handcrafted cocktails being made for you at the exclusive bar.
Top 3 Suites at NoMad Las Vegas
Even though the hotel expanded to 300 rooms, taking on a couple more floors, NoMad still offers an array of exclusive suites for guests to book. Here are the top rooms available at the hotel.
Suite Royale Premiere
This 2,000 square foot suite has two bedrooms and a large entertainment area that features a pool table, a full bar, and lots of comfortable seating. You are going to want to bring your friends to this gem of a suite to have a few cocktails and enjoy the spectacular views of Las Vegas at night. There is a dining table that seats six and a pantry that has a full-size fridge if you need to store more than what he minibar can hold.
Nomad Suite
The dark mahogany of this room will make you feel cozy as if you are in an old library, but with lots of modern amenities. This 1,200 square foot suite features a private bedroom and an entertaining area that is sophisticated and still embodies Las Vegas life. Sit back and enjoy a great drink before your night out on the town.
Grande Royale
The standard suite at NoMad is still amazing in its own right. This one-bedroom suite features a walk-in spa shower, along with a velvet couch in the lounge area for you and a couple of friends to kick back and relax or just a place to chill out while you are waiting for your room service to arrive.
Top Dining Options at NoMad Las Vegas
Rather than add in reviews of restaurants that all guests at NoMad can access in Park MGM (check out our page on that hotel for our faves), we are going to focus our attention on the restaurant at NoMad, which has so much for you to experience.
The restaurant's look is inspired by the original NoMad restaurant in New York City. It is situated in a vast space where the tables are surrounded by walls of books – 25,000 in all. This creates an incredible atmosphere even before you look at the menu.
The menu is a list of truly decadent items, many of which harken back to mid-century times. Make sure to have the Baked Alaska, which is prepared tableside, and plan to stay awhile and enjoy the live jazz featured most nights in the restaurant at NoMad.
The One Thing You Can't Miss at NoMad
With the hotel being part of the Park MGM, you already see most of the great amenities that are available to anyone who is a guest of both hotels.  When it comes to NoMad, the rooms are really the difference maker, so for us the one thing you can't miss is taking advantage of having a spa treatment in your room.  The spa serveis are magnificent and many of them can be performed outside the spa itself.  You paid for an amazing suite – make the most out of it!