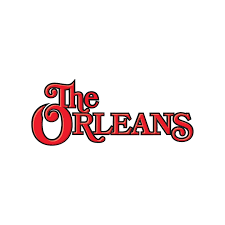 Established In: 1996
Former Names: None
Owner: Boyd Gaming
Number of Rooms: 1,886
Location: West Tropicana Avenue
Not every traveler who visits Las Vegas wants to stay in the craziness of the Strip, but they still want to have some excitement while they are visiting the city. For those travelers, there are many resorts and casinos now off the Strip, which offer a full suite of amenities. The Orleans is one of these properties, so let's have a look at everything this New Orleans themed casino has to offer.
A brief history of The Orleans
The Orleans was built in a New Orleans style back in 1996 when there was significant construction in Las Vegas. The off-strip hotel and casino are known as a locals' casino (as are all the ones not right in the tourist zone), but it is also a great spot for travelers with almost 2,000 hotel rooms available at decent rates.
The Orleans may be situated off the Strip, but that doesn't mean you have to avoid heading to the excitement. The hotel offers a shuttle to the Strip, or you can jump in a quick taxi to any of the resorts on Las Vegas Boulevard.
Gaming at The Orleans
When a casino is off the Strip, the value of the land is typically way lower, meaning the casino doesn't need to charge top-rate prices to keep the lights on. This includes on the casino floor, where The Orleans has a much lower set of minimum bets, making it attractive to tourists and locals alike.  The casino also does a good job of attracting Asian gamblers, with loads of Asian themed games like Pai Gow and Baccarat.
The gaming floor at The Orleans is a whopping 135,000 square feet (another benefit of being off the Strip). With that much space to play with, it isn't too surprising to know that the casino floor is slots-heavy, with well over 2,500 machines to choose from. Games of every design and denomination are available at the Orleans, and you are almost always going to be able to find a free machine to sit down and try. There are also 60 gaming tables for all your card and dice action. If you are a fan of poker, then you will love the Orleans as it has a 35 table poker room. This room offers cash games all day and night and runs daily tournaments. They also have a couple of tournament series during the year that brings in loads of players, all trying to beat the rest at the felt.
Top 3 Suites at The Orleans
If you are planning to stay at The Orleans, you will find great rooms at very decent rates. With that in mind, you may want to splurge a bit on your accommodations, in which case we recommend one of the following suites.
PResenditial Suite
Anytime there is a Presidential Suite at hotel, our minds wander to what President may have stayed in the room. It is very unlikely that any of them stayed at this suite at the Orleans, but that shouldn't stop you from experiencing the luxury of this 2,500 square foot room. The suite features a large common area, and two full bedrooms, each with their own ensuite bathrooms. With 24/7 VIP service included, this is a real steal for the price.
New Orleans Suite
Named after the city that hosts Mardi Gras, there are surprisingly no beads to be found in this 1,800 square foot dream. There is a living and dining area, as well as a full wet bar and fridge. There is also an elusive in-room coffee maker, which is something of a rarity in Las Vegas. The décor has hints of the colors of the city without being overly tacky. This is a great room for someone looking to entertain away from the casino floor.
Louisiana Suite
The two-bedroom Louisiana Suite is tastefully designed and has enough room to entertain a few folks, but is really designed for a family or two couples to spread out and enjoy themselves with a relaxing few hours on their trip to Las Vegas.
Top 3 Dining Options at the Orleans
Eating at the Orleans isn't going to set you back as much as at some of the top resorts on the Strip, but the quality of food is still very high. Here are some culinary highlights from the resort.
The Prime Rib Loft
The classic Prime Rib meal is your for the taking here at this newly-remodeled restaurant. The menu is still the classic one since it opened, so those who have eaten here before know what they are in for – tons of great prime rib with all the trimmings.
Alder and Birch
If you are looking for a more traditional steakhouse, then Alder and Birch is the place to be. The classic menu is accompanied by some signature cocktails so you can get ready for a night of gambling. The restaurant has a great bar attached if you just want to stop in for a drink and an appetizer without having to sit down for a full meal.
Big Al's Oyster Bar
What would a trip to New Orleans be without oysters? This is a great spot to get your favorite seafood as well as to indulge in as many oysters as you want. You can get them raw on the half shell or cooked in various ways, then wash it all down with a cold beer and make your way out for the evening. This is a more casual restaurant, so don't feel like you have to get all fancied up for a stop at Big Al's!
The One Thing You Can't Miss at the Orleans
The one thing we think you can't miss is whatever is going on at the 9,000 seat arena. This is the perfect size for a sporting event (did you know the World Curling Championships have been held there and that the casino once had a professional hockey team? Lots of great musical acts play in the Orleans Arena, so even if you aren't staying at the property, be sure to look up who is coming through town when you are visiting Las Vegas.