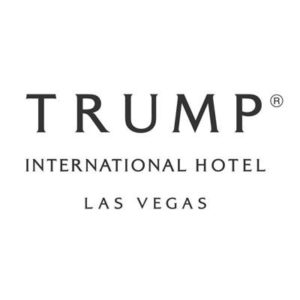 Established In: 2008
Former Names: None
Owner: Phil Ruffin, Trump Organization
Number of Rooms: 1,282
Location: Fashion Show Drive, near Wynn Hotels
In the era of big casino megaresort construction in Las Vegas, it seemed like everyone wanted in on the action. This included real estate mogul Donald Trump, who decided to throw his hat in the ring with the announcement of the Trump International Hotel. However, in Trump's style, this hotel is very different than those you will find nearby. Let's show you what we mean.
A brief history of Trump International
The brainchild of developer Phil Ruffin and Donald Trump, the first the public heard about the hotel, was all the way back in 2002. However, for one reason or another (many claim financing issues), the construction did not start until 2006, and the hotel finally opened in August 2008.
Although Trump had a casino in New Jersey, and he held a Nevada Gaming License, he chose not to open a casino in the Las Vegas property. He claimed it was because he wanted to create a true luxury property, and having gambling tourists on-site would diminish the image he was trying to project.
Gaming at Trump International
As there is no casino at Trump International, there isn't much to say about Gaming at the hotel. There is ample space on the main floor to add a casino if the company decides to do so, but that will depend on what Trump's plans are post-presidency, as well as what the gaming climate looks like in Las Vegas moving forward. Given the backlash against him in recent years, it would be a surprise if the hotel added a casino anytime soon. Don't forget that the Trump Taj Mahal in Atlantic City filed for bankruptcy, so Trump doesn't exactly have a great track record in the casino business.
Top 3 Suites at Trump International
What the property lacks in gaming space it more than makes up for in accommodations. This hotel has long term rental units and condominiums as part of the offering, but we are going to focus on the beautiful suites that are at the disposal of guests should they choose to book them for their stay.
Penthouse Three Bedroom Suite
This suite has everything you could want in a luxury room, no matter what city you are in! The suite comes in at 3,000 square feet and has incredible views of the Strip, which look magical at night. The suite has a living and dining area, as well as an office nook if you are looking to get some important work done. The Master Bedroom has its own sitting area along with separate his-and-hers water closets in the bathroom. This suite is pure luxury.
Penthouse Two Bedroom Strip View Suites
These rooms will make you feel right at home in Las Vegas, even if you are staying in a hotel. The gorgeous strip view can be enjoyed day and night from these suites, and the living and dining area also has a full kitchen featuring top of the line appliances. Perfect for a family or for a longer business stay, you will appreciate the comforts of a luxury condominium in this suite.
Superior One Bedroom Suites
The hotel has suits of all shapes and sizes, which means that you can have luxury at an affordable price! These suites feature a private bedroom, top-quality bedding and bathroom fixtures, and a small kitchenette if you fancy staying in for a meal or making your own coffee in the morning.
Top 3 Dining Options at Trump International
The Fashion Show Mall is only a few yards away from the hotel, and this offers a significant number of dining options for those staying at Trump International. If you are looking to stay on property to eat, your options may be limited, but they are excellent.
DJT Restaurant and Lounge
Never missing an opportunity for self-promotion, Trump's initials are on this signature restaurant at the hotel. The menu items are lavish, and your meal will only be improved by the amazing selection of wine and fine spirits. Stay for a drink or two in the lounge without all the ringing bells of slot machines on a casino floor.
H2(Eau)
IF you are getting hungry out by the pool, then you can take a gander at the menu at H2(Eau), one of the best poolside restaurants and bars in all of Las Vegas. The menu is simple, classic American food that can be enjoyed with a signature cocktail from your pool chair or cabana.
Room Service
We don't often put room service on a list like this, but the chefs at Trump International cater to those who would like to eat in their suites. You can't go wrong with anything on this menu, and since you don't have to get up, you can continue to enjoy the suite you have chosen for your stay.
The One Thing You Can't Miss at Trump International
With no shows or casino to speak of, most people who stay at Trump are there for a very different kind of vacation. With that in mind, the one place you have to check out is the Spa at Trump. The 11,000 square foot spa has everything you need to be pampered on your luxury trip to Las Vegas. Make sure to check out the spa menu and select what treatments you want in advance so you can make a booking – even though the spa is huge, space fills up quickly!