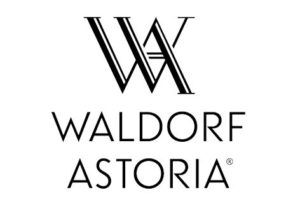 Established In: 2009
Former Names: Mandarin Oriental
Owner: Tiffany Lam, Andrew Cherng
Number of Rooms: 392
Location: CityCenter, Las Vegas Boulevard
There are all kinds of different accommodation options in Las Vegas, but one that has been growing in popularity over the years has been the luxury hotel or condominium that does not have a casino. When CityCenter was built, there were multiple property types included. The Waldorf Astoria combines both a luxury hotel for travelers with condominiums for those looking to have a property right on Las Vegas Boulevard. Let's dive into what makes Waldorf Astoria Las Vegas a top property to visit.
A brief history of Waldorf Astoria Las Vegas
When it was opened as part of CityCenter in 2009, this property was actually the Mandarin Oriental and operating under that umbrella. When CityCenter sold the property to private hotel investors. Mandarin ended its management contract. This was picked up by the Hilton Hotel group, and this is when the property was rebranded to the Waldorf Astoria.
Gaming at Waldorf Astoria Las Vegas
As part of the CityCenter property, gamblers who are staying at Waldorf Astoria can access the casino at Aria without having to leave the building. However, there is no casino in the Waldorf itself. For a full review of the Aria casino floor, you can check out that page.
Top 3 Suites at Waldorf Astoria Las Vegas
There are 392 hotel rooms as part of the Waldorf Astoria tower. This includes several suites that take the 5-star accommodations to an entirely new level. Here are some of the suites you can book for your stay.
Grand Presidential Two Bedroom Suite
This is the top of the line at the Waldorf Astoria, and this suite is going to make you feel like a high roller. This two-bedroom suite is 3,150 square feet and has some incredible amenities. It has a full wet bar and pantry so you can entertain guests, and there is a private fitness area, so you don't have to go all the way to the gym. The most decadent part of the room may very well be the sunken tub with a view of the city.
Presidential One Bedroom Suite
If you don't need the extra space that comes from the second bedroom but still want to have a luxurious suite, this is the room for you. 3,000 square feet are all yours for the using, including a huge open space living and dining room area. Here you can entertain a few friends while watching the big game on the huge flat-screen television, or make some cocktails at the wet bar. When it is time to retire for the night, the comfortable king bed will keep you cozy until the morning.
Panorama Penthouse Suite
This is the perfect spot at Waldorf Astoria Las Vegas to lay in bed a little longer since you will have a 270-degree view of Las Vegas form the floor to ceiling windows in the bedroom of this suite. Your guests will also have a great view from the parlor area where they can relax on the amazing furniture.
Top 3 Dining Options at Waldorf Astoria Las Vegas
The dining options at the Waldorf Astoria are exactly what you would expect from a luxury hotel chain. There are, of course, many options in CityCenter itself, but here are some that are in the Waldorf.
Twist
This is a world-famous Michelin 3 star restaurant brought to you by renowned chef Pierre Gagnaire. From the moment you walk in, you know that you are in for a meal unlikely anything you have likely ever eaten. Once you are done ogling the menu, make sure to have a look upwards at the suspended wine loft from which you can choose from some of the best wines in the world. This is a stellar experience that is worth every penny.
Zen Kitchen
As you can imagine from the name, the ambiance in this restaurant is meant to illicit some relaxation from you while you dig into some amazing tastes from all across Asia. The chefs at Zen use their talents to bring you flavors from India, China, and Thailand, all in a friendly environment.
Tea Lounge
Here is a place where you can come alone or with your family to indulge in a proper afternoon tea service. This comes complete with savory and sweet bites to eat, as well as your choice of fine teas from around the world.
The One Thing You Can't Miss at Waldorf Astoria Las Vegas
There are a lot of great features and amenities at the Waldorf Astoria Las Vegas, but one thing that doesn't get old is the view from high above Las Vegas Boulevard. If you aren't ready to splurge on a suite, then your next best option is to spend some time at SkyBar, found on the 23rd floor. This lounge is not only super hip, but there is floor to ceiling windows everywhere, giving you amazing views of the sights all around you. Grab a handcrafted cocktail or a small bite to eat before heading out for the evening -this is a place you simply cannot miss visiting if you are staying at Waldorf Astoria Las Vegas.