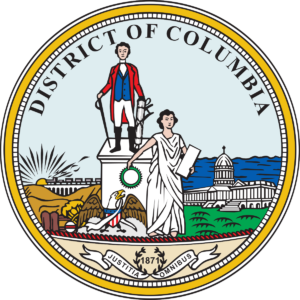 Welcome to our guide to Online Gambling in the nation's capital! Washington has always made its mark in the ongoing battle around legalized online gambling, but recently the politically-driven region has seen some positive movement towards a fully regulated environment for online sports betting, casino games and poker.
GETTING TO KNOW WASHINGTON D.C. AND ITS GAMBLING HISTORY
Is any type of online gambling legal in Alabama?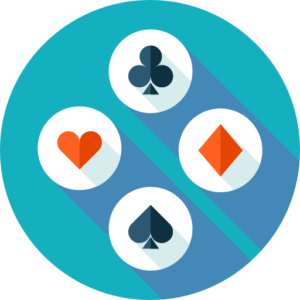 Online Poker: No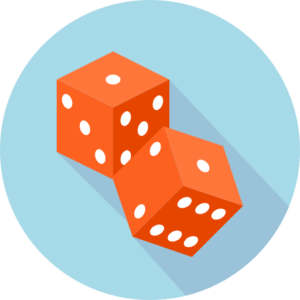 Online Casino Games: Complex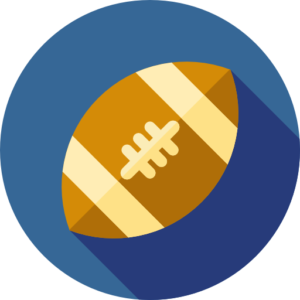 Online Sports Betting: Yes
Most of the discussion around online gambling in Washington for the first 15 years of its existence was centered around the legality of it on a federal level. Ever since the first offshore sportsbooks and casinos launched back in the late 1990s, it was assumed that the Federal government would step in and shut these sites down. However, the only law on the books that could impact online gambling was the Wire Act of 1961, which was written well before the murky waters of the Internet. While some operators were arrested and charged, if a site was operating in a country without extradition laws, it was near impossible for the U.S. to do anything about these websites.
Abbreviation: DC
State Motto: Justice for All.
Capital City: Washington
Population Estimate: 705, 749 thousand
Website: https://www.dc.gov
When online poker became popular in the early 2000s, the government again tried to do something about it, and this time is succeeded in crippling the industry with the Unlawful Internet Gaming Enforcement Act in 2006. This made the processing of gambling transactions by U.S. banks illegal, and many sites were forced to shut down or leave the market. Another effort in 2011 effectively closed the offshore poker market for Americans.
In 2013, online gambling specifically sports betting, made the headlines when New Jersey passed legislation that would fly in the face of the Professional and Amateur Sports Protection Act (PASPA). A lawsuit followed, and the battle would make its way all the way to the U.S. Supreme Court. In May 2018, the landscape changed forever when the highest court in the land repealed PASPA, opening the door for states to decide on their own if they wanted to legalize online betting.
All of this is important to understand as the context for what has been happening on the district level. The local government passed online casino laws in 2011 but quickly reversed that decision based on the backlash from the public and the federal government. It wasn't until 2019 when Washington got on board, passing legislation that would allow for both retail and online/mobile sports betting in the region.
MOST RECENT DEVELOPMENTS
Sports betting became a hot topic across the U.S. once the Supreme Court repealed PASPA in 2018, with many states rushing to pass legislation that year. Washington itself waited until 2019 to pass laws that would see different types of retail sports betting operations, and online sports betting as well. The online piece came with a little controversy, however, as there was only one license awarded to the Lottery. Other online sports betting companies looking to take a piece of the lucrative market are shut out for now, but there is always hope that this monopoly will not last too long.
There was, at one stage, some legislation that passed that would make online casinos legal. This was all the way back in 2011, but that law was reversed before it could ever go into effect. Right now, there are no land-based casinos in the district, which is maybe why there hasn't been as strong a fight for legalizing online table games and slots as in other states. Having said that, the introduction of legal sports betting has given new life to online casino enthusiasts. The addition of legal online casinos in the states bordering Washington would likely push the concept back up into the light, and then we may see new legislation passed or an amendment to the current sports betting legislation to allow for casino games.
Despite all the work to curtail the online poker industry in the U.S., it remains without licensing in the D.C. area. There has been a lot of lobbying in Washington at the federal level to make online poker legal all over the country, but it seems that the route to regulation now sits on the state level. Several states are planning to add online poker to their upcoming sports betting bills, and while Washington has not yet done so, it probably will happen at some point.
---
WASHINGTON D.C. GAMBLING FAQs
Why is it taking so long for online gambling to be legal in D.C.?
Well, as you can imagine, the news cycles in the District are more focused on items that are of national priority. That doesn't mean that the local legislators aren't doing anything, but since a significant portion of the residents of D.C. is involved in government, their voices aren't likely very loud on topics like this. The addition of legal sports betting is a positive step in keeping the discussion going about other forms of gambling in the state.
Can I register at a site from a neighboring state and gamble online?
You can register for a site in any state that allows online gambling. However, you are likely not going to be able to play at that site or even access your account from outside the state borders. Each state's legislation has language that forces operators and vendors to geo-fence their sites so that play can only take place inside the state's boundaries. That shouldn't stop you from playing if you are close enough to a border to slip across and make your bets, it is just a bit more cumbersome.
Are offshore sites accessible from Washington?
Many offshore sportsbooks, online casinos, and poker sites are open to play from the D.C. area. However, we have to warn players against trying these sites. Not only do they operate outside legal jurisdiction, making it near impossible to do anything if something happens to your account, it is also increasingly difficult to make deposits and withdrawals. As we mentioned above, your patience will be rewarded as online gambling is opened up to D.C. residents in the coming years.