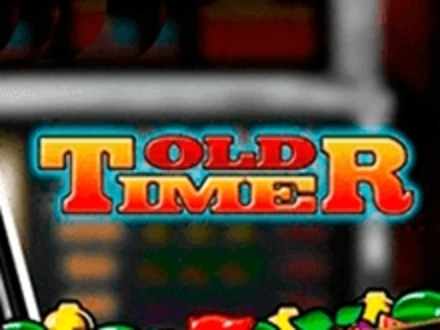 With the name 'Old Timer' you probably won't be shocked to discover that this slot game by Betsoft is focused on bringing you the classic approach. Gone are fancy and elaborate graphics like a Hollywood movie, and incomes to the old approach which does act as a breath of fresh air.
Overview of Old Timer
This game comes with 3 slots along with 5 paylines, and includes all of the old symbols from the classic fruit machines. That means you are hoping to land symbols such as cherries, pears, and Lucky Sevens to name just a few. While the graphics themselves are nothing too elaborate, the gameplay is excellent with everything stripped back and allowing you to focus on the art of spinning those reels.
How to Play Old Timer
As this game is very basic, the way to play it will also follow suit. You simply place your bet by selecting your coin size. Or, you can place a maximum bet with the click of a button to make things faster and then hit spin. At that point, you just need to wait to see what you land on.
Bonus Features for Old Timer
It comes as no surprise to discover that bonus features are thin on the ground when you are looking at a classic slot game. This harks back to a time pre-second screen bonus features and all manner of animations going on. In fact, the only thing to really report is that it does at least come with a nudge feature, and that is going to be very familiar to anybody that has found themselves in a casino on these old machines where a nudge meant the difference between winning and abject failure.
Betting and Payouts for Old Timer
As with everything else connected to this slot game, Old Timer makes betting, and the payouts also very easy to understand. The betting range goes from 0.2 to a maximum of 1. As there are 5 different paylines, it does mean the maximum bet is set at 10 credits, but there's a real chance of you getting a lot more than that back as a return. For the payouts, you only need to look at each side of the reels to see what you can expect to win if you hit those combinations. There, you will notice the maximum prize is 6000 credits, but you need to place the maximum bet to achieve this. Also, as there are no bonus games or features, it does mean you can rest assured that those figures will be your prize if you land on them.
Old Timer is like a vintage wine that is to be sampled and loved over. It shows that slot games don't need to have elaborate aspects to it to make them fun as it's the actual spinning of the reels and seeing what you have won that draws people into a game. This game is no different from other classical games out there, but if you want to see what all of the fuss was about decades ago, then this game is certainly not going to disappoint you.