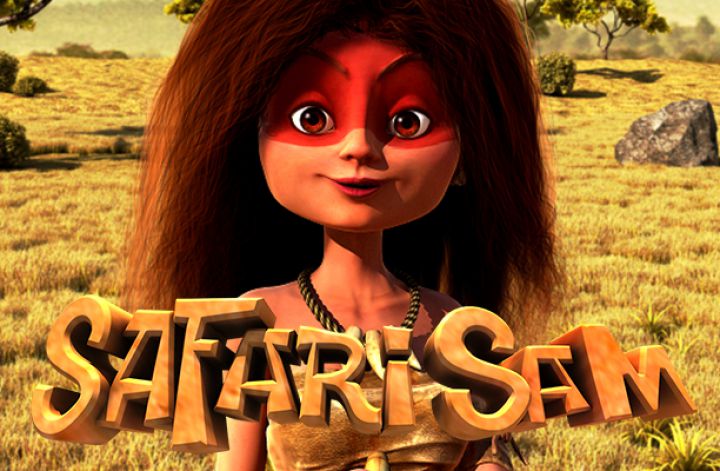 Safari Sam is a slot game developed by Betsoft that comes with a distinctly African theme attached to it. Now, going to Africa isn't unique, so we have to hope that Betsoft has something up their sleeves to set this game apart.
Overview of Safari Sam
This game has 5 reels and a total of 30 different paylines. You are basically Safari Sam, and the reels are set against an African backdrop to keep up with the theme. The symbols that appear on the reels also align with this them so expect an array of animals and safari jeeps popping up. Overall, the background and symbols well done and the graphics are top-notch, which is what we have come to expect from Betsoft.
How to Play Safari Sam
First, you need to select your coin denomination by clicking through the different values. Next, decide on your total bet per line and, once again, you simply click through the options. Finally, click on the select lines option to decide if you want to play all 30 lines or less. This obviously changes how much you then bet as your bet per line is multiplied by the number of lines that are active.
Bonus Features Safari Sam
There are several bonus features to be aware of with this game. First, if you get the zebra, monkey and gorilla appearing all on reel 1 at the one time, and in any order, then you get the wild spins. Also, you get to choose one of the animals to then become the wild symbol on this occasion, and it will then swap itself out for other symbols to boost the odds of winning paylines.
If a symbol appears on an entire reel, this will lead to additional free spins. Any wins are then collapsed with symbols merged into the one, with a cash prize being the result. This can be a useful bonus. One other bonus game is connected to landing at least 3 of the Safari Sam symbols. When you do, you get a 'pick'em bonus' where you are given additional gambling options for better prizes.
Betting and Payouts for Safari Sam
The betting range on this game starts as low as $0.02 so even if you play all 30 lines it does mean you could do so for only $0.60. The maximum bet is set at $150 per spin, and that is actually about average for these slot games. In order to place that bet, there is a max bet button that speeds everything up for you. For the payout, the maximum is $12,500, but you do need to place that maximum bet to have a chance at it. Other payouts can be found on the paytable, and they are perfectly reasonable for a slot game by Betsoft.
Overall, Safari Sam has a fun theme and slightly different bonus features that help move this game along. It plays well and has fun symbols and a cool main character, but the best part is that it offers some impressive prizes if lady luck is smiling down on you.