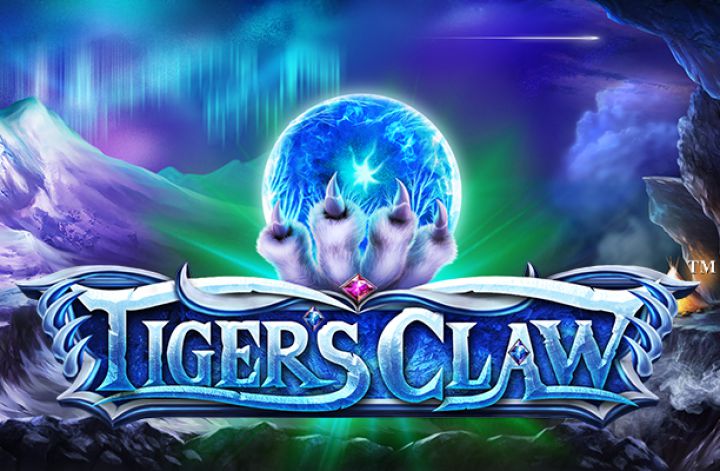 Tiger's Claw is a slot game developed by BetSoft that is actually set in some kind of fantasy Siberia. Now, that doesn't seem to fit into the name, but perhaps the rest of the game is going to be better than this apparent mishap with the name and theme.
Overview of Tiger's Claw
This game has 5 reels while it also offers you a total of 720 ways to win. While this is not that unusual, it does change the way in which you will perhaps place your bets later on. The reels themselves have slight transparency while the background is very much focused on ice and snow mountains, so it's perfectly in keeping with the overall theme.
For the symbols, then there's a real focus on animals, since we are talking about the theme also including an animal shaman, and these animals include tigers, eagles as well as shamanic drums and ice.
How to Play Tiger's Claw
Playing this game is easy. First of all, choose your coin size by clicking on the plus or minus buttons to change the value. Next, select the number of lines you want to bet on by repeating that action. Alternatively, you can go all-in and place the maximum bet by clicking on the button, or hit the autoplay option if you want to go ahead and spin repeatedly without changing anything. At this point, you will know the overall bet you will be placing, so hit the spin button to see if you are lucky.
Bonus Features for Tiger's Claw
The game does have some cool bonus features to keep you entertained. The mountaintop symbol acts as the wild and will pop up on reels 2, 3, and 4. This symbol will replace any other symbol aside from the scatter which improving your chances of winning.
Talking of scatter, then it's the shaman himself that's key. Here, you can win up to 50x your stake, which is quite impressive, but it's the tiger claw that's the key bonus symbol. With this, you then open up the free spins section. This can also be stacked, and it means the spins can vary from 8 free spins up to 96 free spins, which is possible to trigger.
Overall, there should be enough in the way of bonus features to keep you entertained.
Betting and Payouts for Tiger's Claw
The coin size ranges from 0.01 up to 1, and that's standard for most slot games. However, there is the potential for winning a jackpot of as much as 800,000 coins, but that takes a huge amount of luck on your side to even have a chance of winning this. In saying that, landing 5 of a kind can lead to wins of up to 20x your stake depending on the symbol while multipliers and bonuses can then drive those payouts even higher.
Tiger's Claw is at least trying to do something a bit different with the theme even though it struggles to make sense at times. However, the payouts are reasonable for the bet size, and the graphics are cool as well which makes this game quite enjoyable to play.