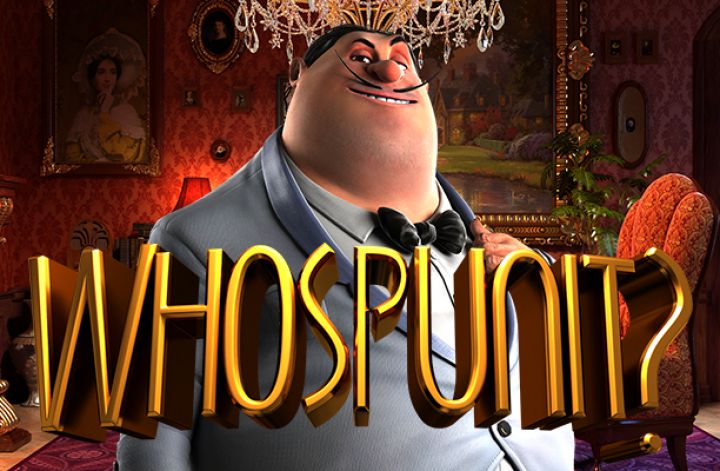 Who Spun It? is a slot game developed by Betsoft that has a whodunnit theme attached to it. Now, a mystery theme is hardly unique, so what other things does Betsoft have in store to help grab our interest?
Overview of Who Spun It?
The entire basis of the game is on solving the murder of Dr. Farmington, and you have 5 different suspects. As the detective, you need to work through 5 different levels to find the clues that will then point towards the murderer. From the slots perspective, you have 5 reels and a total of 30 different pay lines being brought into play as well as various bonus features that are also seriously cool. The symbols used in this game include various items that act as clues, the 5 suspects, the victim, and a magnifying glass.
How to Play Who Spun It?
To play, you need to choose your coin size by quickly flicking through the different value options. Next, you need to select how many of the 30 pay lines you want to bring into play, and this is done by changing the values. Finally, choose your total bet per line, and then check out the total bet size before hitting spin.
Bonus Features for Who Spun It?
When you hit the spin button, it triggers a countdown timer. During this timer, you can collect clue coins that are all added together and will lead to a special respin in the clue collector. As the timer comes to an end, you are then taken to the clue room where there are three different options. The murder location, the murder weapon, and the culprit clue. Spin the reels to then win additional credits.
The game does then have a second screen bonus, but you need to have collected those coins and got through those 3 special rooms that we just mentioned. Here, you get to question the killer by choosing your suspect and then see if they confess. However, to get here, there has to be the special evidence symbol on the middle reel.
Triggering these aspects of the game means you are in 'Detective Mode' and you will be given more clues as you land more wins during this phase. The more clues you have then the greater the chance of getting the right suspect and, in turn, landing the bigger prizes.
Betting and Payouts for Who Spun It?
The coin size with this game ranges from 0.20 to a maximum of 0.50 which is pretty standard. The absolute maximum payout with this game is also set at 320,500 credits, which does mean there's a reasonably sized payout on offer. With this game, the RTP is around 96%, so there's every chance you can grab some wins as this is an average RTP for this type of slot game.
Overall, this game is seriously good and it's all thanks to the detective mode that comes with the game. This is so different from what you will experience elsewhere, and that's all the reason you need to go ahead and give this slot game a shot.