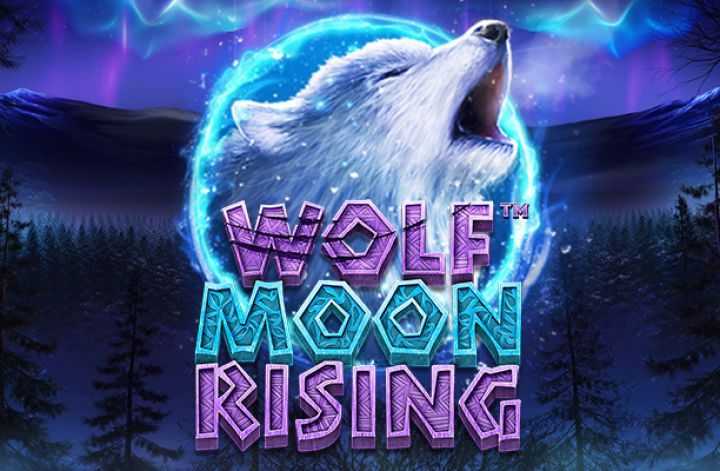 Wolf Moon Rising is a slot game developed by Betsoft that has a very specific theme attached to it. In this instance, you are looking at it focusing on nature in North America, hence the wolf, so it's certainly different from what you might have previously encountered when it comes to slot games. But, what else does it have in store?
Overview of Wolf Moon Rising
This game comes with 5 reels and a total of 25 different pay lines, which means you have enough chances to grab some wins. The graphics themselves are nothing spectacular while the reels are set against a moonlit forest background where you can picture a lone wolf standing on some rocks howling. The symbols used include the common J, Q, K, and A while various animal symbols pop up for you to keep an eye on.
How to Play Wolf Moon Rising
So, to play this game is going to involve you carrying out a few simple steps. First, select your bet size. This is achieved by clicking on the arrows to move between the options. Then, click on the bet value you wish to place and you are good to go. After that, it's merely a case of hitting the spin button to see how the reels land.
Bonus Features for Wolf Moon Rising
The game does have several bonus features. First, look out for landing the symbol of a howling wolf because you only need to land one of them to grab a bonus. Here, you will win a prize that is the equivalent of your initial bet. However, if you land more than one at a time, then you effectively win back your initial bet for every single one.
Land the wild symbol, which has 'wild' written on it, and it swaps out other symbols for its own. This boosts your chances of landing various winning pay lines. Here, the top prize can be as much as 10,000X your initial bet. However, you need to land this across a pay line.
Finally, look out for a feathered talisman symbol. Land 3 or more across the reels and you win a total of 12 free spins. During these spins, you can win additional prizes as the order of wins will then run in both left and right directions.
Betting and Payouts Wolf Moon Rising
The bet ranges with this game start at 0.25 while the maximum is set at 5. This does mean it's in the middle of the road when it comes to the size of the stake that can be placed. However, the game does have a very respectable RTP of 96.53%, so there are some pretty good odds that you will be able to grab some wins with that kind of rate. Also, the jackpot is going to be capped at 20,196X your bet.
Overall, this game at least has a slightly different theme to it even if nothing else is too different. It's simple to play, has a decent RTP, and does provide you with the chance to grab some wins regularly, so it may be worth a shot if you are looking for a slot with a low minimum bet.