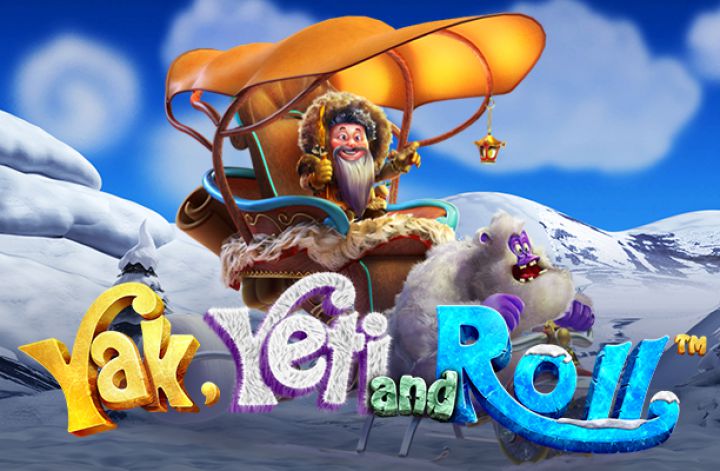 Yak, Yeti, and Roll is a slot game developed by Betsoft that's going to take you out into the wilds of the cold Arctic. OK, so that's not where you will find the Yeti or a Yak, but at least it's a twist on other themes. However, is there anything else that stands out as not being as accurate in this game?
Overview of Yak, Yeti, and Roll
As we said, this game takes us to the Arctic, and the reels are set against this icy backdrop. Talking of reels, there are 5 of them along with a total of 20 different pay lines, so ample opportunity to go ahead and get some wins in various ways. With the symbols, then you are looking at most of them being the usual 10, J, Q, and K but there are various others thrown in as well. You should pay particular attention to symbols such as the igloo, mittens, and the Yeti, and a yak.
How to Play Yak, Yeti, and Roll
Playing this game doesn't involve you doing too much. You simply need to select the coin denomination by hitting the plus and minus symbols to change the bet size and you are good to go. The only other button to be aware of is if you win and want to double up, and by clicking on that after a win, you then stand a chance of really landing some impressive prizes, but only if luck is really on your side.
Bonus Features for Yak, Yeti, and Roll
The bonus games Yak, Yeti, and Roll features are where this game tries to be different from the rest. First, there are two wilds. The first acts as normal and changes all the symbols, aside from the scatter, to boost your chances of winning. Next, there's a chilly wild, and that acts as a sticky wild where it will stay there until you eventually come up dry with a spin.
Next, there's the scatter and that's going to get you some free spins. Land 3 of the symbols to get 9 spins, land 4 and get 12, and if you get 5 then you win 18 free spins.
Betting and Payouts Yak, Yeti, and Roll
This game does have a low minimum bet as it starts at 0.01 coins. However, the actual wins are impressive with you standing the chance of winning up to an absolute jackpot of 500,000 coins. On most occasions, you are looking at different symbols offering you 200x your initial bet, which is slightly lower than you may have hoped for. Also, the RTP here dips below 96%, which means it's still around the average for this type of slot, but it does also mean a better RTP is found elsewhere.
Overall, the most confusing thing about this game is the name as it doesn't fit in with the location of the theme. However, the game is cool with the usual standard of graphics that you expect from Betsoft. Yes, the bonus section could be better as it's pretty average but with the chance of winning quite an impressive jackpot, it does mean this game is well worth checking out.