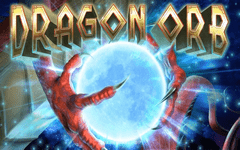 Everybody knows that dragons play a key role in Chinese mythology, so you can already guess the theme to expect when it comes to Dragon Orb, a slot game developed by Real Time Gaming. Set in the Far East, this fantasy-based game promises a lot even for new slot game players.
Overview of Dragon Orb 
The Chinese theme of this game is very apparent from the outset. Fonts, a dragon claw holding an orb, even the music transports you to China. Of course, the dragon is viewed as bringing prosperity to an individual, so it's no surprise that the dragon appears in various forms when it comes to the symbols being used. Dragon Orb comes with a 5×5 reel setup and offers you 25 different paylines.
How to Play Dragon Orb 
Real Time Gaming has kept this game nice and simple. All that's required is to choose your bet size, select the number of paylines you wish to include, and hit spin. Oh, and with the paylines, you can choose anywhere between 1 and 5. Also, if you are confused or need additional help when it comes to playing the actual game, then there's a useful help section on the screen, and we highly suggest triggering that help and checking it out.
Bonus Features for Dragon Orb 
One area where this game has invested a lot of time and energy is with its bonus features. First, there's the wild symbol which is represented by the Dragon Orb itself. Here, you need it to land on the middle reel, at which point it swaps itself for other symbols on a reel while also creating a free spin. Those Dragon Orb symbols stay there throughout the free spin, increasing the chances of you landing a winning combination.
Scatters are also included in this game, with the promise of 10 free spins when you land three of them. This can be re-triggered if you land the scatters again during the free spins. This re-triggering also applies to the wild symbols if you land more of them during the free spins. This provides you the chance to win repeatedly, which is a real bonus and further improves the odds of winning.
It's worth mentioning now that there's also a progressive jackpot and this can actually be won at the end of any game. There's nothing you can do to improve your chances here though; you just need to hope the dragon is on your side.
Betting and Payouts for Dragon Orb 
What's also nice is that RTG has also sought to keep the betting and payouts as simple as possible. This game has the lowest spin set at $0.10, with an RTP set at 95.4% which is around average for this type of slot. Unfortunately, this game is pretty new at the time of writing, so a full explanation of the payouts isn't currently available until it hits the market officially.
Dragon Orb does look like a cool game and even though the dragon theme has been done on numerous occasions, it is still a popular one among players. The graphics are smooth, as is the gameplay, with RTG keeping things simple while still being effective. If you have ever played a game by Real Time Gaming before, then you will know what to expect and will certainly not be disappointed with this particular offering.