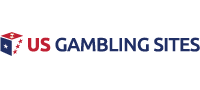 Dream Run Review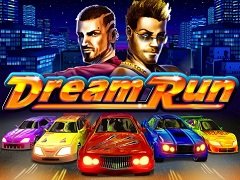 Dream Run is a slot game created by the fine people at Real Time Gaming, and that does mean that you are right to expect a lot when it comes to gameplay. Created with a street racing theme, it promises to be fast-paced and full of energy, but is that the case?
Overview of Dream Run
One of the first things to notice is that the game has a 5×3 reel setup while offering a total of 25 different paylines. The theme is based around the movie series 'Fast and the Furious' so you know what you're getting. Also, the symbols used to reflect the theme, so expect race drivers, rims, steering wheels, and nitro boosters among other things. Even the J, Q, and K symbols come complete with wheel marks all over them, which just adds to the general feel.
How to Play Dream Run 
Playing this game is very easy as it simply involves you selecting the size of your bet per line. This is then multiplied up for the 25 paylines. As you cannot select those numbers. However, the size of the bet can be kept very small, so the overall bet won't always break the bank. After selecting this, you either hit auto-spin or spin and sit back.
Bonus Features for Dream Run 
The game does have various bonus features including the use of two wilds and a scatter. With the scatter, you are looking for the lights symbol to appear. Here, you are looking for the lights to turn green since this represents 'Go', but you must land at least two of them to trigger this. At this point, this means you can win a multiplier on your bet, with the maximum being 100x your bet.
Trigger three or more green lights and you enter the 'Dream Race' feature. Choose from one of five cars, which then race with you winning a number of free spins depending on the end position of your car. Land in the top three and you get another race, where prizes can then be multiplied.
For the wilds, then both symbols will swap out other symbols for themselves, with this increasing the chances of you landing some winning paylines. With this, you have the 'racer' and the 'opponent'. The racer will only appear on the first reel while the opponent will pop up on the other reels. You certainly want to land the racer guy, as he will also provide you with a multiplier for any wins that he has helped you achieve.
Eventually, land 10 racer symbols and you trigger the nitro racing feature. Once again, you pick a car and see where it lands in a race with various bonus prizes on offer. As I said, the racing theme is laid on pretty thick.
Betting and Payouts for Dream Run 
The betting range per line starts at $0.01 while it has a maximum of $0.25. Land three of any symbol and you are guaranteed a win of some kind but land five of any symbol and you hit the big time. Here, you can win up to 2,500x your bet if you land the bombshell, but even the steering wheel gives you 1,500x your bet.
Overall, the bonus features are what make this game stand out from the crowd. It adds a whole new dimension to the game and turns something pretty common into something pretty cool, especially if you love cars and racing.