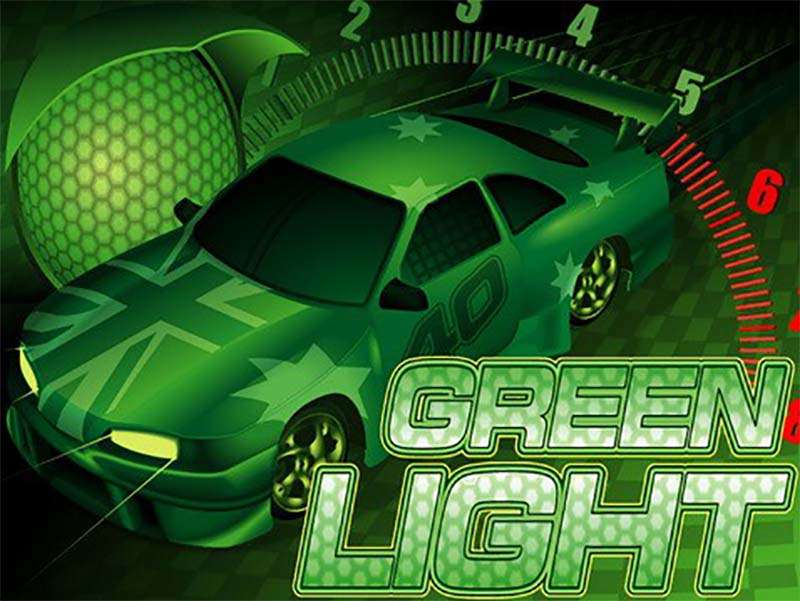 Green Light is a slot game developed by Real Time Gaming, and it will come as no surprise to hear that it is focused on a driving theme. In fact, it's more in line with race cars rather than anything else, but is the game as fast-paced as the theme that accompanies it?
Overview of Green Light
What you are presented with here is a 5×3 reel setup that also incorporates a total of 20 different paylines. The game also includes a feature where you get to drive the cars, which is cool and different from what other slots are doing. It also comes with a lot minimum bet while the symbols have a distinctly checkered flag feel about them. They may not be too different from normal slot symbols, but they have still managed to make sure that it adds to the overall theme of the game.
How to Play Green Light
So, playing this game is very easy to do with only a few steps to follow. First, you need to select your coin size by clicking on the up and down arrows beside the bet button. Next, choose the number of paylines to be activated by doing the same thing. This will then show you the total bet per line and the overall bet you are placing. Then, all you need to do is to hit the spin and see how the reels finish for you.
Bonus Features for Green Light
This game comes with both a wild and scatters symbol, so there are ample opportunities to boost your winnings. With this game, the wild symbol is the driver icon while the scatter is represented by the green light. The wild symbol works in the same manner as any wild symbol with it able to be used to convert another symbol and increase potential winning lines. With the scatter, land three of them across the reels and you access the race feature.
With the race feature, you select from one of five cars. They then race and you win free spins depending on the position your selected car finishes in. Finish in first or second place and another race occurs. This time, you get multipliers of your initial bet meaning you can potentially have a huge win.
Betting and Payouts for Green Light
The best thing about this game is that the initial bet can be very small at only $0.01 per spin. It also means you can play all 20 paylines by placing a bet of $0.20 which is very low. The coin size can be increased to $0.25 which does then boost the maximum bet if you play each line.
For the payouts, you can win up to 5000 credits for the jackpot, but there are other prizes for champagne bottles, or even 1000 credits for landing trophies. There is also a progressive jackpot, and that can be triggered completely at random.
Green Light is a seriously fun slot game, and the race feature is a nice difference from other similarly themed slots. The number of prizes is huge, and with such a low minimum bet it does mean even those wary about playing slots can experience the thrills without breaking the bank.