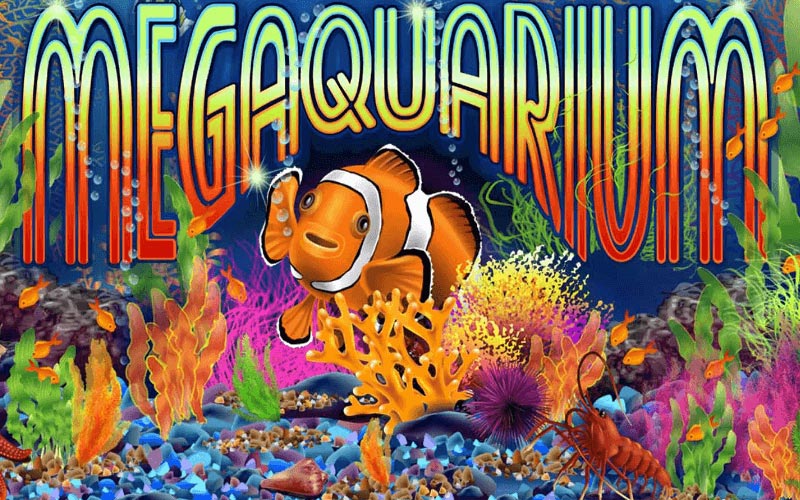 Megaquarium is a slot game developed by RTG that's going to take you into, you guessed it, an aquarium. While this isn't going to be a huge shock considering the name, there's still quite a lot happening that makes this slot game a whole lot of fun to enjoy.
Overview of Megaquarium
Complete with 5 reels and a total of 50 paylines, there are ample opportunities to land some wins on each spin of the reels. The reels themselves are set against an aquarium backdrop, while the symbols are clearly linked to underwater ornaments, fish, and plants. The graphics are cool and it's clear as to what each symbol is supposed to represent, while the overall feeling created by the visual aspect is pretty fun.
How to Play Megaquarium
To play the game, you need to choose your bet size by checking out the 'Bet' button. Alter the value by hitting the up or down arrow. Also, you can select the number of lines you want to bet on, and this is also done by changing the value in the exact same way. As always, you will then see your total bet change accordingly, so keep your eyes open for the overall cost to avoid being caught out and spending too much.
Bonus Features for Megaquarium
This game has both a wild and scatters symbol, so at least there are some bonus features to sink your teeth into. The clownfish acts as the wild symbol in this instance, and it's going to appear on either reel 2 or reel 4. When it does appear, it can swap out other symbols for its own with this boosting your chances of landing some impressive wins.
The scatter symbol is the 'Free Spins' symbol, so at least it's easy to spot. This will appear on reels 1 or 5, and you will win 7 free spins during which time any win is subject to a 2x multiplier. However, on the final free spin, you stand the chance of winning more free spins as well as extra bonus games to grab even more special prizes.
Betting and Payouts for Megaquarium
The coin bet range with this game varies from 0.01 up to 1. However, the complete bet range from a monetary point of view does mean it ranges from $0.01 for a single line to playing all 50 paylines for a minimum of $0.50, while the maximum bet is $50 for the full coin size on each line. For the payouts, this game offers a maximum cash jackpot of $10,000, which is lower than you do get elsewhere, but in line with the bet size, it's not too bad.
Overall, Megaquarium is a fishy slot game that could have actually done a bit more with the fish theme than what's on offer. It does follow very similar lines to other slot games, but the opportunity to play all of the paylines for $0.50 is a great opportunity especially with the way those multipliers can easily pop up and completely change the outcome.