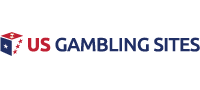 2021 Masters Odds: Johnson Favored to be Leader After Round 1
April 8 marks the beginning of the 2021 Masters Tournament. Golf's best talents will be competing to see who'll don the green jacket as the tournament returns to its regular April time slot.
The first round of Masters action on Thursday could give fans insight into how everyone will be playing this year. Not only is he favored to win the entire tournament, but Dustin Johnson is projected to finish at the top of the standings after Round 1, according to BetOnline. His odds of doing so are +1600.
Johnson is no stranger to the Augusta National Invitational. He's the 2020 event winner and has competed at the Masters several times before that. Before winning last year's tournament, Johnson scored a 65 in the first round, showing there's good reason for this year's projections. It's also no fluke because he shot a 67 in the year before. If the trend continues, Johnson could be at the top of the leaderboards after Round 1 of the 2021 Masters.
2021 Masters Odds: Leader After Round 1
Odds via BetOnline as of Wednesday, April 7
#1 US Gambling Site For 2021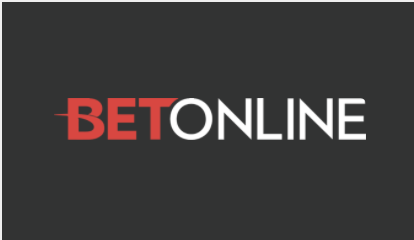 Accept Players From Every US State
Credit Card, Debit & Crypto Deposits
$3,000 New Player Welcome Bonus
Online Casino, Sportsbook & Poker
Advertisement
Dustin Johnson +1600
Bryson DeChambeau +1800
Jordan Spieth +1800
Justin Thomas +1800
Jon Rahm +2000
Rory McIlroy +2200
Patrick Cantlay +2800
Xander Schauffele+2800
Brooks Koepka +3300
Collin Morikawa +3300
Complete odds available at BetOnline.ag.
High Expectations for DeChambeau at 2021 Masters
While Bryson DeChambeau (+1800) has won the U.S. Open and Arnold Palmer Invitational this PGA Tour, he hasn't performed well at the Masters in the past. He's competed at the event four times and his best finish was being tied for 21st-place. Nevertheless, that doesn't stop oddsmakers from making him one of the favorites to be the 2021 Masters Round 1 leader.
While he's never placed well, DeChambeau has performed well in Round 1 in the past. Back in 2019, he shot a 66 in the first round, which left him tied with Brooks Koepka (+3300) for the lead. With the way he's been playing this season, don't be surprised if DeChambeau pulls it off again or better at the 2021 Masters.
Spieth, Thomas Projected for Strong First Round
Jordan Spieth and Justin Thomas are two more golfers who have +1800 of being the first-round leader at the 2021 Masters Tournament. Historically speaking, Spieth has performed well in Round 1. He's shot a 66 twice in seven tournament appearances and even had a 64 in 2015, the year he won the Masters. Spieth is also coming off winning the Valero Texas Open over the weekend, so that momentum could boost him to the top of the leaderboards.
On the other hand, Thomas has never won the Masters Tournament. However, his showing last year was impressive to give him a shot at being the Round 1 leader. In 2020, Thomas shot a 66 in the first round and was tied for 4th-place. Whether or not he can pull that off again at the 2021 Masters remains to be seen, but Thomas did win the PLAYERS Championship three weeks ago. Perhaps that momentum will carry over as well.
How Will Jon Rahm Perform at the 2021 Masters?
Jon Rahm has only competed in Augusta four times and has yet to win, but that doesn't mean he hasn't impressed. He's finished in the top-10 in his last three appearances and finished Round 1 with a 69 the last two years. Now, Rahm has +2000 odds of being the first-round leader at the 2021 Masters.
Upon first glance, some may think that Rahm's had a poor showing this PGA Tour because he's yet to win an event. At the same time, he's finished in the top-25 in 10 out of the 11 events he's competed in, which includes a 7th-place finish at the 2020 Masters.
Related Articles