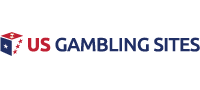 Arkansas, Illinois Among States Extending Casino Closures
What seemed like an almost certainty based on the past few weeks, a couple of states have decided to extend the shutdown of their casinos in an effort to stop the spread of the novel coronavirus. Both Arkansas and Illinois made announcements earlier this week, that will keep the doors shut at the casinos throughout April.
Arkansas Secretary of Health Dr. Nate Smith initially announced on March 16 that all casinos in the state would be closed for two weeks. On Monday, Dr. Smith announced that another month was needed to gain more information about the disease and to try to limit the exposure.
The two main casinos that this affects in Arkansas are the Oaklawn Gaming and Racing in Hot Springs and Southland Casino Racing in West Memphis. The Saracen Annex Casino in Pine Bluff will also be forced to keep their doors closed throughout April.
The Annex is a part of the Saracen Casino Resort that is currently under construction. Even though Oaklawn Gaming and Racing will have to shut down their casino, they are one of the few horse racing tracks that are still running races at this point.

Looking for somewhere to play online? Bet Online accepts all US players and offers a $1000 real money signup bonus for casino, sports betting and poker.
The state of Illinois announced on Tuesday that they are making a second extension to the closure of the casinos. Casinos were initially closed through March 30, before an additional announcement kept them closed through April 7.
On Tuesday, the Illinois Gaming Board told their 10 licensed casinos that they would remain closed through April 30. The move comes as a part of a larger announcement from Illinois Governor JB Pritzker. The entire state of Illinois is under a shelter in place order through April, with only essential businesses remaining open.
The coronavirus pandemic couldn't have come at a worse time for Illinois casinos. Legalized sports betting in the state was launched just days before the shutdown of professional and collegiate sporting events.
Atlantic City Shut Down Indefinitely
The city of Las Vegas is still under the initial 30-day shutdown period that was issued by the governor, but Atlantic City has already changed their initial order. New Jersey Governor Phil Murphy ordered that all casinos in the state shut down immediately on March 16, and no timetable was given for them to reopen. The state of New Jersey does have online casinos throughout the state, and those are continuing to operate.
Atlantic City is home to nine casinos and is one of the major gambling centers in the United States. The closure will impact the revenue of Atlantic City and the state of New Jersey as a whole. Heading into March, New Jersey has seen an increase in gambling revenue for 21 consecutive months, but that streak will likely come to an end with the closures due to the coronavirus.
Navajo Tribe Shutting Down Casinos, Schools
The coronavirus pandemic is not only affecting commercial casinos, but tribal casinos have largely been shut down as well. The Navajo Tribe is taking an additional step, and closing their casinos and schools throughout April. The Navajo Nation has been hit hard by the coronavirus already, having 148 confirmed cases of the disease to go along with five deaths.
Navajo President Jonathan Nez is trying to take extra steps to give the tribe their best chance to recover from the virus. Nez recently made an order that restricts members of the tribe from gathering in groups of five or more. Navajo tribe members are also under a strict curfew that runs from 8 pm to 5 am each day.
Related US Gambling Articles: