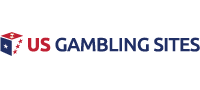 Boston Celtics vs Miami Heat Game 3 Betting Preview
The Boston Celtics and the Miami Heat are have had an entertaining Eastern Conference Finals series up to this point. The Heat currently have a 2-0 series lead, but both games could have gone either way.
Miami earned a close 117-114 win in the series opener, and then came back for a 106-101 victory in Game 2 of the series. The Heat have needed big second half runs to take control of each game.
The Celtics are still playing without veteran Gordon Hayward, and their depth has been an issue in this series. Boston could also be showing fatigue after outlasting the Toronto Raptors in seven games in the semifinals.
Boston is a three-point favorite over Miami in Game 3 on Saturday night.
#1 US Gambling Site For 2021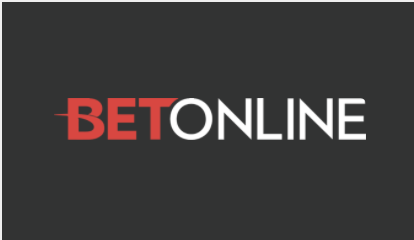 Accept Players From Every US State
Credit Card, Debit & Crypto Deposits
$3,000 New Player Welcome Bonus
Online Casino, Sportsbook & Poker
Advertisement
Celtics Need to Protect Lead
The Celtics have absolutely dominated each game in this series –  for the first 24 minutes. Things unraveled in the second half for Boston in games 1 and 2 as Miami tightened up the defense. Boston needs to find a way to score late to crawl back into this series.
Boston shot 50 percent from the field in the Game 2 loss, and also made almost 36 percent of their three-point attempts. What the Celtics really need to do in game three is find a way to score around the rim for easy buckets, but a post game isn't really a team strength.
Jaylen Brown, Jayson Tatum, and Kemba Walker all scored at least 21 points in the loss on Thursday night, but Boston got just 16 points from their reserves. These three players have the ability to carry the Celtics for stretches, but are also tiring down from the intense Miami defense.
Boston also had 20 turnovers in the Game 2 loss, another result of the Heat defense.
Heat Need Butler to Get Going
Jimmy Butler has been the best player on the Heat all season long, but he has struggled against Boston in his first NBA Conference Finals appearance. Butler went just 4-11 from the floor in Game 2, and was only able to score 14 points.
What's positive for Miami is that they've been great play from other members of the team in building a 2-0 series lead. Goran Dragic poured in 25 points in the Game 2 win, and continues a very impressive 2020 postseason.
All-Star center Bam Adabeyo is having a coming out party in the postseason as well, and his late-game block in the series opener gave the Heat the victory. The Celtics don't have a quality matchup on the blocks for the rising star, and he has been able to take advantage.
Duncan Robinson has also been terrific for the Heat in this series, and he made six three-pointers in the Game 2 victory. Miami continues to make plays when they need to, and that trend will likely continue in this game.
Celtics Get Back into Series
The Celtics and Heat are evenly matched, and it's just hard to see any one team winning three straight games in this series. Boston has outplayed Miami for much of the series, but the Heat have put together great runs in the second half to get wins.
Miami has shown they will fight in this series, but in game three it's the Celtics that finally finish off a game. Bet the Boston Celtics -3.0 over the Miami Heat in Game 3 of the Eastern Conference Finals.
Related Articles