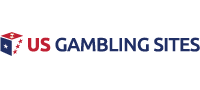 Casinos Set To Reopen In Illinois
The Illinois Gaming Board announced on Thursday that state-licensed casinos could resume operations on July 1. Casinos have been ready and waiting to open back up, but the IGB and Governor JB Pritzker finally gave them the go-ahead.
The state of Illinois moved into phase four of the reopening plan on Friday, and that allowed for many nonessential businesses to open back up. It was unclear if casinos would be included in the plan, but the IGB gave the official word on Thursday.
Casinos in the state of Illinois have been closed since the middle of March, and they will be allowed to reopen at 50 percent capacity. Social distancing guidelines must also be met, and there will be other restrictions placed on table games.
The state of Illinois has implemented a strict policy of wearing face masks in public, including inside the casinos. Casinos will be required to supply masks to guests that try to enter the property without one.
#1 US Gambling Site For 2021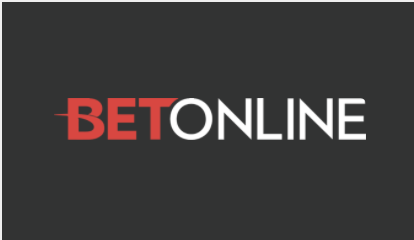 Accept Players From Every US State
Credit Card, Debit & Crypto Deposits
$3,000 New Player Welcome Bonus
Online Casino, Sportsbook & Poker
Advertisement
Poker rooms, buffets, and valet services cannot be offered at any of the casinos, and casinos will have to implement several new guidelines before they can reopen. As of Friday morning, the Par-A-Dice Casino in East Peoria, and the Harrah's Metropolis were the only casinos that had announced reopening plans.
With the reopening of casinos, the sports betting industry in the state will also reopen for business. Sports betting officially launched on March 9, but the casino closures forced the end of the new industry.
Rivers Casino in Des Plaines has launched a mobile sportsbook, and they have been offering mobile sports betting during the closure. Mobile registration was allowed once the app launched, but it appears that in-person registration will now be required.
Video Gaming Terminals Can Also Turn Back On
The announcement from the IGB also noted that video game terminals could be turned back on at thousands of businesses throughout the state. Any business that serves alcohol is eligible to apply to have video game terminals, and truck stops and fraternal organizations can also offer VGTs.
There were more than 7,000 businesses operating more than 30,000 machines when the initial closure was announced, and the loss of revenue has hurt small businesses across the state. Initially, businesses thought that VGTs could be turned back on Friday, but the IGB kept them off for another couple of days.
Illinois Has Had Slow Reopening Approach
The state of Illinois, under Pritzker, has had one of the slowest reopenings in the United States. It has drawn plenty of criticism from some lawmakers representing the downstate portion of Illinois, but the plan has been largely successful.
It was recently announced that Illinois was the only state to hit all of the markers set by the federal government in their reopening plan. Illinois has gone with a phased approach, and there has been a set number of days between each phase.
With phase four starting on Friday, there is only one phase left in the reopening plan. There is no timeline for Illinois to reach Phase 5, and it might not happen until a vaccine has been invented and approved.
Pritzker also announced that he would be keeping a close eye on the numbers, and he won't be afraid to send some regions back to phase three if the numbers dictate it. The economy in Illinois has taken a huge hit during the pandemic, and lawmakers and residents are hoping it doesn't come to that.
Related Articles