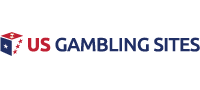 Chicago Blackhawks vs. Edmonton Oilers NHL Betting Preview
The National Hockey League Playoffs begin on Saturday, and there are plenty of terrific matchups on the schedule. The Edmonton Oilers and Chicago Blackhawks will meet up in one of the series, and this should be a great first-round series.
Edmonton enters the expanded playoff field as the number five seed in the Western Conference. They had 83 points on the season when the league shut down and were second in the Pacific Division.
Chicago is the 12th seed in the Western Conference, and they are lucky to even be in the field. The Blackhawks had just 72 points entering the shutdown, and they were in last place in the Central Division.
This series will be a best-of-five, with the winning team moving on to play in the traditional field of 16 teams. Both sides can really score, and this could be a high-scoring affair.
#1 US Gambling Site For 2020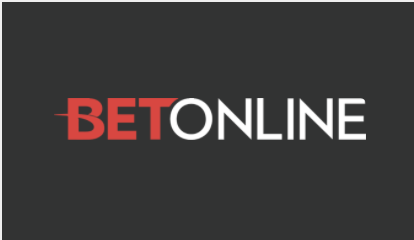 Accept Players From Every US State
Credit Card, Debit & Crypto Deposits
$3,000 New Player Welcome Bonus
Online Casino, Sportsbook & Poker
Advertisement
FanDuel Sportsbook has the Edmonton Oilers at -160 for game one of this series against the Chicago Blackhawks.
Oilers Feature Dynamic Offense
The Edmonton Oilers feature two of the top goal scorers in the NHL this season, and this team can strike in a hurry. Leon Draisaitl will likely win the MVP Award this season in the NHL, and teammate Connor McDavid isn't too far behind him.
Draisaitl leads the team with 43 goals, 67 assists, and 110 points, and he continues to get better. McDavid was just three points shy of 100 when the season was shut down, and he can carry his line as well.
The Oilers are also terrific on the power play, converting nearly 30 percent of all of their chances. There are some holes at the other lines on the Oilers, but the dynamic duo are good enough to lead this team.
Goaltending can be a question mark for the Oilers at times, and they did allow 3.03 goals per game. Mikko Koskinen will likely be in net for Edmonton in game one, but Mike Smith could also see some time.
Crawford a Huge Key For Chicago
Blackhawks goaltender Corey Crawford recently tested positive for COVID-19, and the team wasn't sure if he would be available for the playoffs. Crawford did travel with the team, and he is expected to be in net for game one.
Crawford stopped nearly 92 percent of the shots he faced this season, and that was with a poor defense in front of him. He has led the team to a Stanley Cup before, and if he is healthy could do it again.
The Blackhawks can score goals of their own, but it's hard for them to make up for a lack of defense at times. Chicago is scoring 2.97 goals per game while giving up 3.06 goals per game.
Patrick Kane leads the team with 33 goals, 51 assists, and 84 points, and he will have the Oilers' full attention. Chicago has some young players that can play a role in this series as well.
Oilers Take Series Opener
Even though the Chicago Blackhawks were not having an excellent 2019-20 season, they are the type of team that can make noise in the playoffs. Chicago is loaded with veterans on this roster, and they have made deep playoff runs before.
The problem for Chicago is that they give up a ton of scoring chances, and that can be a big problem against a team like the Edmonton Oilers. Edmonton can score goals in a hurry, and they will likely take advantage of a bad Hawks defense in this game.
This should be a fun and entertaining series, but the Oilers strike first with a win in game one.
Head to FanDuel Sportsbook and bet the Edmonton Oilers -160 over the Chicago Blackhawks on Saturday.
Related Articles