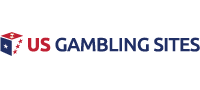 Circa Resort Providing Employment During Coronavirus Pandemic
In Las Vegas, Nevada, there are thousands of people who remain out of work. As the area is a gambling town, many people have been laid off or furloughed due to the coronavirus pandemic. As the pandemic began to sweep across the state, casinos shut down and have just recently reopened at a lesser capacity. People are still out of work and are having to rely on government programs or other forms of assistance to get by. The Circa Resort is a property that is about to open in October with a new owner, and it will provide around 1,500 for people in the region. This is an exciting time for many who have been without work for months.
Circa Resort Coming Soon
The Circa Resort is the first casino to be constructed from the ground up in Las Vegas' downtown area in forty years. The casino will open at a time when the number of unemployed has skyrocketed. Owner Dereck Stevens has been working hard to get the gaming venue off the ground and was worried about finding enough people to employ.
As Vegas was hit hard by the pandemic job wise, Stevens was concerned that people may have moved out of the region to find employment. The hiring process of the casino has fell behind schedule, but by the middle of September, as many as 1,100 employees were hired. This included table game dealers, cocktail wait staff, lifeguards and many other positions.
The casino looks to hire around 400 more people to ensure the property is fully staffed. And there are plenty of opportunities for employment within the venue. The Circa Resort will be home to a hotel tower with 35 stories and 777 guest rooms. The casino will include the gaming floor plus a three-story sportsbook.

Looking for somewhere to play online? Bet Online accepts all US players and offers a $1000 real money signup bonus for casino, sports betting and poker.
The casino should open on October 28 but the hotel will be opening later on.
Making a Comeback
For Las Vegas, the struggle is real regarding coming back from the gaming venue closure. Many people in the region rely on the casino venues for their employment. In March, every single casino in the state of Nevada was shut down due to the virus. It was not until June that venues could begin reopening.
Even after the opening process started, the amenities that venues could provide were minimal. There was also a problem with people wearing masks and staying socially distance. New regulations had to be put in place to ensure that players were wearing masks as a precautionary measure for other players as well as staff members.
Millions in revenues were lost during the closure and even while open now, casinos have not brought back all employees and revenues are still falling short. The casinos cannot operate at full capacity, which means less traffic on a daily basis.
For Stevens, he is excited to be opening the casino, even during the pandemic. He expects Las Vegas to bounce back and is excited that he can bring some good news and excitement to Sin City with the new Circa Resort.
Related US Gambling Articles: