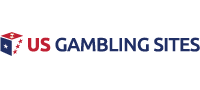 Colorado Sports Betting Vote a Tight Race
Sports betting has quickly grown in the United States after the Supreme Court decided to rule that the Professional and Amateur Sports Protection Act was no longer valid, back in May 2018. With that decision, state after state began to legalize and start sports betting operations. Some states already had laws in place at the time of the decision, just waiting on a positive outcome. Others have been working to legalize the option, even to this day. Colorado is one such state that is voting to see if sports betting should be legalized, with this week's vote seeming to be evenly split among yay and nay.
Counting Votes
Because the vote is so close regarding sports betting legalization, one more day has been added to the tallying process. Known as Proposition DD, the legislation saw over 1.3 million voters come out and have their say on the matter. As of this morning, it appeared that the Yes side was up by around 8,500 votes.
It seems the vote breaks down as other voting subjects do, conservative vs liberal. Urban areas of the state like Boulder and Denver, saw voting for the measure. In more rural areas, the vote was largely against the option.
According to the Associated Press, in Colorado, around 8% of the vote is uncounted for by the end of Election Night. Based on state law, recounts take place when a margin is less than .5%. So, it could still be quite some time before the final outcome is revealed.
#1 US Gambling Site For 2020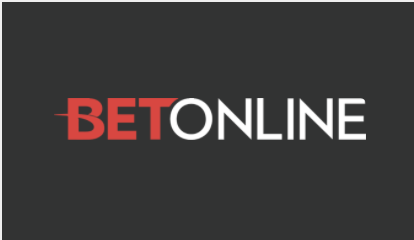 Accept Players From Every US State
Credit Card, Debit & Crypto Deposits
$3,000 New Player Welcome Bonus
Online Casino, Sportsbook & Poker
Advertisement
A big issue with the process of legalizing sports betting in the state involves the Taxpayer Bills of Rights, also known as TABOR. This law created issues when it came to legalizing the betting option. With the voter-approved constitutional amendment, any vote to raise taxes must be put on the ballot for the public.
In Colorado, legislators approved sports betting back in the spring, but this was simply to let the voters decide if they want it. The Attorney General of the state said that vote was not needed but legislators wanted to make sure all the bases were covered.
The Legislation
The sports betting bill would create three types of licensing; a master license, sports betting operator license and an internet sports betting operator license. In Colorado, there are a whopping 33 casinos. Each of these facilities can apply for a master license. The cost remains a mystery.
A casino that has approval can then partner with a land-based operator and an online one. Or choose to use one for both options. They also have the ability to use one online/mobile platform for betting. The tax rate set is just 10% which makes the new industry friendly to shareholders who want a piece of the action.
With mobile and land-based sports betting, the state would be set up for success. Other states, particularly New Jersey, have shown the importance of the online element. Even in Pennsylvania, where the industry is relatively new, mobile sports betting is the top choice among bettors.
With mobile gaming, players do not have to visit a venue to place a bet. And most people don't live next to a casino or gaming facility with easy access to sportsbook betting. Mobile provides a convenience factor that players are gravitating towards.
It will be interesting to see how the vote turns out and if the state will be able to eventually launch sports betting. The vote is close but hopefully it will end up swinging in a positive direction.
Related Articles