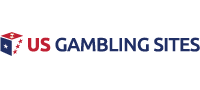 Connecticut Governor Not On Board with Tribes Opening Casinos June 1st
Across the United States, non-essential businesses are getting back to work. Hair salons, barber shops and other retailer type businesses are opening back up and trying to provide a safe environment amidst the coronavirus pandemic. One industry that is ready to get going is casinos. Several states have seen casinos open back up and others are planning on doing so in the coming days. For two tribal casinos operating in Connecticut, reopening day is scheduled for June 1st. Governor Ned Lamont feels that this is too soon.
Reopen Slowly
Lamont would like to see the state reopen slowly rather than at a fast pace, especially casinos. The governor feels that the Mohegan Sun and Foxwoods Casino Resort opening next week will be too soon. However, the tribal leaders claim that as sovereign nations, they can reopen as they choose. Lamont does not have any power to stop them but he has threatened to take away their liquor licensing if that will stop them from opening their doors to the public.
The governor commented this week that he feels strongly that a June 1st opening is too early. He says that even neighboring governors agree. Nearby Rhode Island is taking a slow approach when it comes to casinos opening back up. Governor Gina Raimondo is pushing to see casinos stay closed until mid-June or even later.
Lamont does not think that he would want to wait as long as the Rhode Island governor, but he does feel that even a couple of weeks will make a difference in how the state will be affected by the coronavirus. Either way, steps need to be taken to ensure the reopening is done in the healthiest way possible.
#1 US Gambling Site For 2021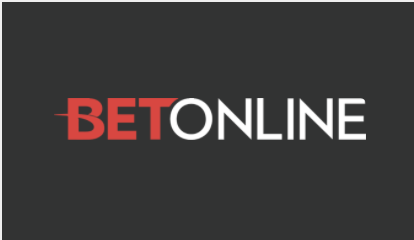 Accept Players From Every US State
Credit Card, Debit & Crypto Deposits
$3,000 New Player Welcome Bonus
Online Casino, Sportsbook & Poker
Advertisement
Power of the Tribes
Deputy House Republican Leader Vincent Candelora commented that Lamont has extraordinary power during this time due to the health emergency. However, he must balance his power with the power held by the tribes.
Right now, the state is in uncharted waters and Candelora points out that Lamont is still bound by the law and the constitution. The state needs to respect that the tribes are sovereign nations and they are able to govern themselves. More communication and cooperation is in order, according to Candelora and he is not sure that it has actually occurred. He calls the current climate a game of chicken and it is not good for the tribes or the state.
When the tribal casinos closed in March, thousands of employees were furloughed. The casinos generate millions in revenues as well as salaries for the state. Together, the two casinos are expected to pay around $180 million for the current fiscal year in taxes by June 30th. This is much lower than normal but expected due to the shutdown.
Local officials are ready for the casinos to get back to work. Losing the economic engine of the casinos in Connecticut has been devastating and could lead to more public health issues. Candelora stated that there must be a dialogue instead of threats. The governor is running the risk of appearing heavy-handed as well as arbitrary.
We shall see in the coming days if the tribes reopen and how it affects the state. It is unclear as to if players are ready to get back to the gaming floor. In a few weeks to one month, the US should start to see if the reopening of states led to a larger spread of the virus or if for the most part, it has been contained.
Related Articles